Over Christmas the Chiltern hills saw no snow, so imagine my surprise when the white stuff appeared suddenly two weeks ago, as if December had never happened. For four days it fell intermittently, twirling gently, yet so thickly that the rooftops adjacent to mine blended into the sky.
At night its dazzling whiteness lifted the street into a continuum of dreamy pinkish-greys punctuated by the odd amber street light. When I opened my front door to put out bottles for recycling I was stunned by the carpet of twinkly snow that I found on my doorstep, as if elves had come and laid it out overnight.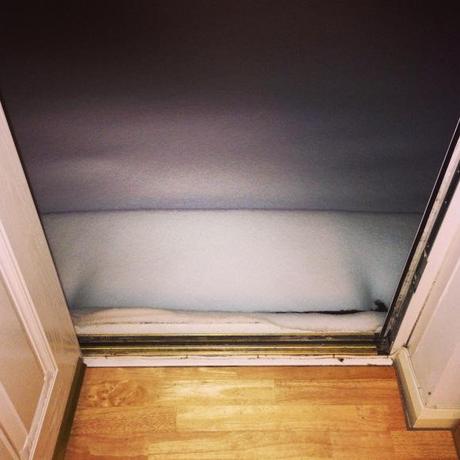 It was still there in the morning. In lieu of the bitter cold – easily the worst weather for a child with restricted mobility – I had to pile the layers on Isobel whenever we went out. She had thick wool tights on underneath her jeans, long thermal socks, fur-lined boots, a Peppa Pig fleece hat and scarf, two chunky-knit cardigans and a fantastic pair of self-heating hand warmers that her grandparents had got her for Christmas. It was the only time she held onto her knitted gloves, instead of tearing them off with her teeth like she usually did.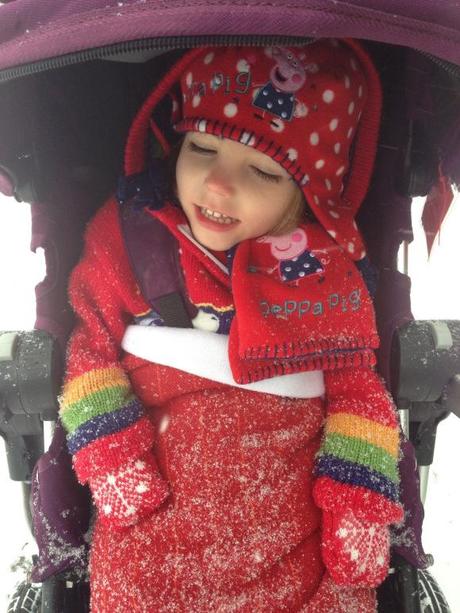 Obviously given Isobel's disabilities, my newly single status and Ben's age – he hadn't yet learnt to walk – there wasn't much we could do in the snow, but I was determined to optimise my little girl's enjoyment of it. So when Ben went upstairs for his late morning nap I wrapped up Isobel as well as I could in the buggy, tucking her legs in a wool blanket as a precaution, and positioned her just outside in the garden.
Then I began scooping up bits of snow. I didn't know what to make but – acutely conscious of my daughter not generating her own energy for warmth in the buggy while she watched – I knew I was on borrowed time.
I endeavoured to work as fast as I possibly could. On the spur of the moment I made a standing snow bear – a little thin in the body perhaps, but at least it had ears and a snout and blue marbles for eyes, and for panache I threw on a jaunty coloured hat and scarf. 'If Rupert the Bear had been immortalised in snow,' I told my friends on Facebook, 'I hope he'd look like this.'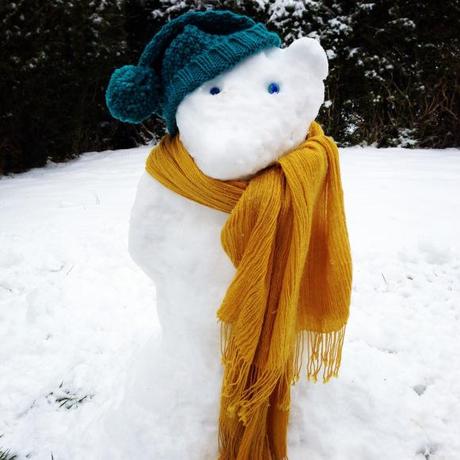 Isobel took great pleasure in watching me at speed. She stayed in the buggy, bright-eyed and guffawing all the way. Her kicking legs reflected her excitement at seeing something new.
The snow continued to fall for another three days. I didn't leave the hat and scarf on the bear for long – they were too good to waste – but the bear bore another layer of snow on its head and shoulders for another couple of days.
Then, as suddenly as it had made its first appearance, the snow vanished. I was in and out of the house that day so it didn't occur to me to watch how the bear disintegrated as the afternoon wore on. All I can remember is how quickly the grass in the garden reappeared, as if it had never been made.
To this day, I have never found the blue marbles I used for the bear's eyes either. Perhaps – just like the twinkly carpet that once adorned my doorstep – the elves had taken them away.