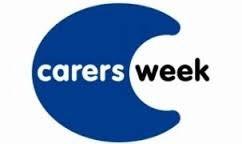 Ben is a young carer. Despite being only seven-and-a-half, and my efforts to give him the childhood he deserves as much as anyone else – it needs acknowledging that he will always be more than a brother to Issy.
It's not something I can avoid. He may be a CODA (Child of Deaf Adults) by default – having two Deaf parents – but his young carer status prevails more. He's always going to see Issy with someone hoisting her into the bath, bed or her buggy, encouraging her to self-feed, attending to her lavatory needs, exercising her legs, getting her dressed, giving her a bath, intervening in her play. He struggles to communicate with me because I struggle to sign regularly to him, my hands being full most of the time.
Ben spends more time away from Issy than usual because she's always going to be with a qualified specialist carer if not me or their dad, and from necessity unrelated to her gender, she doesn't attend the same school as him.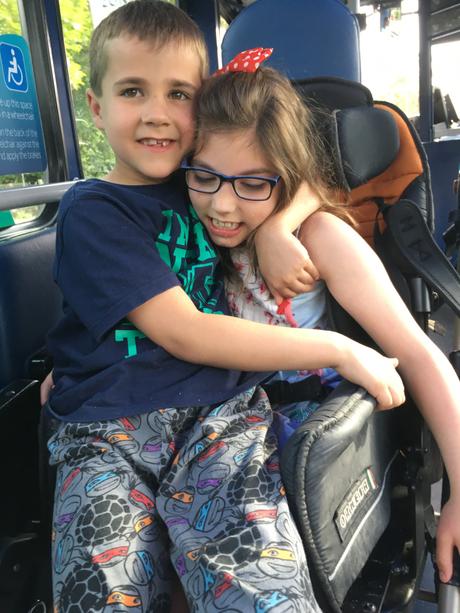 Consequently, she doesn't mix in the same friendship circles as him; rarely goes to the same playdates. That her friends' parents know his friends' parents is more coincidence than anything else because it depends on his friends having a sibling at her school, which is next door.
If I want to go out on a weekend when they don't have contact with their father, I have to book two carers; never one, as Issy is too big and heavy for transfers whilst also babysitting Ben.
Which basically means that I do the jobs of three people: parenting Ben, parenting Issy, and being an unpaid carer to Issy. I'll never be just a parent to both. Our whole household routine centres round her. Whatever we do, wherever we go, I will always seek out access for her – such is the design of the built environment almost everywhere for 'normal people' (ahem).
Aylesbury is Issy's best chance of getting a good education, but it isn't exactly a hotbed of thriving Deaf communities. Ben's (and Issy's) best chances of mixing with fellow CODAs are probably St Albans, or certain parts of London – but those are hampered by transport links inaccessible to Issy.
Anyway the self-absorbed crowds in London send my anxiety levels soaring. I've lost count of the number of times I've had to elbow through the crowds and yell EXCUSE ME above the Apple earphones so we can jump on the tube together without the sliding doors clamping on the buggy – or leaving Ben behind.
Ben sees all of that every day, absorbs everything. He's never known what it's like to be a sibling of a non-disabled child. I often worry if he has enough space to work out what he needs to grow as a separate, free-thinking individual.
I would understand perfectly if he resented his big sister – after all, he is too a child in need of constant nurturing love and attention. But those occasions are surprisingly rare.
Instead, he's shown almost nothing but compassion, empathy, humor and love towards her. He often climbs into her bed in the morning to cuddle her, talk to her, and play – and Issy, for her part, loves it.
For this reason I'm grateful to Young Carers Bucks that he's had plenty of chances to mix with young carers, both of his age and older. He needs to be relating to young people and children like him, who understand his frustrations and can give him invaluable peer support. There may come a time when he'll want to meet fellow CODAs – but right now, his needs as a young carer come first.
Ben is too young for me to be expressing my full appreciation of him like I've done just now, although of course I have gratefully thanked him for his help many times. But let no-one be in any doubt: as his mother, I still want the best for him.
Happy Carers' Week to you all.