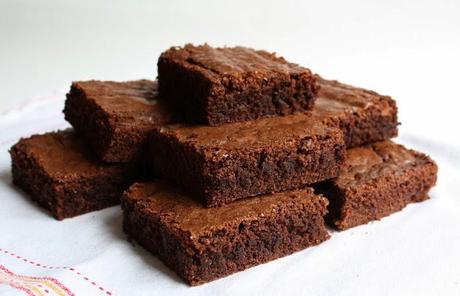 Ingredients:
1 package (12 ounce) Semi sweet Choco Chips
1 cup butter or margarine
4 eggs
1 cup sugar
pinch of salt
1 cup sifted flour
2 teaspoon vanilla
1 cup chopped nuts (optional)
Procedure:
Grease a 9x13 baking pan; set aside.
Preheat oven to 375 degrees F.
Combine choco chips and butter in large saucepan. Melt over low heat, stirring constantly. 
Remove from heat, in a small bowl, combine egg, salt and sugar, blend well then add to choco mixture, blend well. Stir in flour, baking powder and vanilla until well blended. Stir the nuts if desired.
Pour the prepared mixture into pan. Bake for 25 mins or until brownies begins to  pull away from the sides/ edge of the pan.
Cut into bars or squares.