If you want to smell sweet and delicious all day then you have to try out the skincare range from a German brand, Fruttini  that has recently entered the Indian beauty market. I have been trying out the Ginger Passionfruit body lotion for about a week now and I absolutely love it!!!! I've always preferred fruity and sweet fragrances to floral ones and if like me you are a lover of sweet things, this is the brand for you to try baby!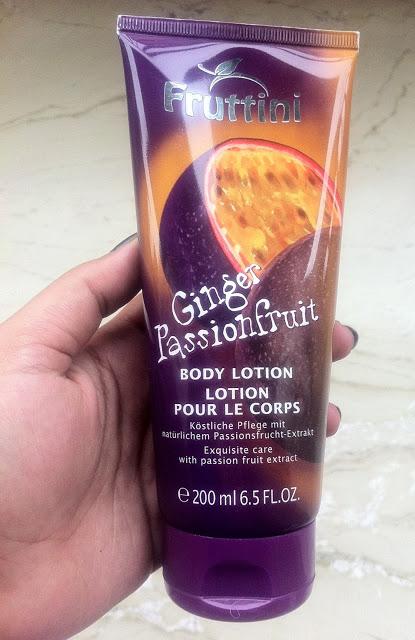 Fruttini has a range of products that includes soaps, body lotions, hand creams, body scrubs, shower gels, body lotion sprays, bubble baths, body sprays and body butters. And want to know the various flavors that are available? I'm sure you will crave something sweet after reading this! Cranberry Choc, Ginger Passionfruit, Cherry Vanilla, Coco Banana, Milky Orange, Raspberry Cream, Peach Pear, Strawberry Starfruit, Lime Mint and Pineapple Prosecco. Feeling hungry? I sure am so let me get the bar of the cranberry bournville that's in the fridge before I start off with the review!
Tummy and tongue satiated and me happy so here goes :).. Like I said, Ive been using the Ginger Passionfruit lotion for some time now and I'm very impressed. Never did I think these two flavors would go with each other but it does and that too very well. Here's what Fruttini has to say about the Ginger and Passionfruit lotion - The tropical fragrance of passion fruit makes you long for skin which feels fantastic. Moisturising care elements and real shea butter caress and care for the skin.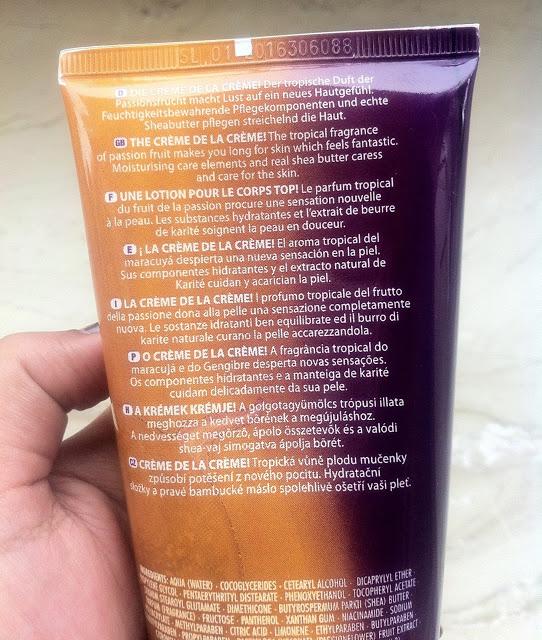 Ingredients
Aqua (Water) • Cocoglycerides • Cetearyl Alcohol • Dicaprylyl Ether • Propylene Glycol • Pentaerythrityl Distearate • Phenoxyethanol • Tocopheryl Acetate • Sodium Stearoyl Glutamate • Dimethicone • Butyrospermum Parkii (Shea) Butter • Parfum (Fragrance) • Fructose • Panthenol • Xanthan Gum • Niacinamide • Sodium Polyacrylate • Methylparaben • Citric Acid • Limonene • Ethylparaben • Butylparaben • Isobutylparaben • Propylparaben • Passiflora Incarnata (Passionflower) Fruit Extract • Citronellol • Ci 15985 (Sunset Yellow) • Citral • Ci 47005 (Acid Yellow 3).
From the ingredients, you can definitely make out that it does have a lot of chemicals. But honestly, I've never been one to harp on the presence of parabens, sulphates and such other things. I know that a lot of you have an issue with slathering so many chemicals on to the body but for me as long as a product smells good, lasts long and moisturises my skin well, I'm happy. The amount of pollution, toxins, chemicals/fertilizers etc we are exposed to everyday, dunno what difference using a non-chemical product will do for my skin. Anyway, that's my opinion but yes, if you use natural products then this is not for you.
With bright tropical yellow-orange and luminous violet-blue, the tube looks really nice.It has a sturdy flip-top cap so no chance of spillage at all. Regarding the texture, it is neither too thick nor runny so kinda in between. The lotion spreads nicely and sinks into the skin fast so there is no sticky residue on top. The good thing about the lotion is that it just does not smell nice but it also does its job of hydrating the skin well. I apply the lotion after a shower and I'm sorted for the entire day. Don't need to reapply later. Since shea butter is an ingredient, it might be a little too heavy for those with oily and sweat prone skin specially in summer but on my normal-dry skin, no problem at all.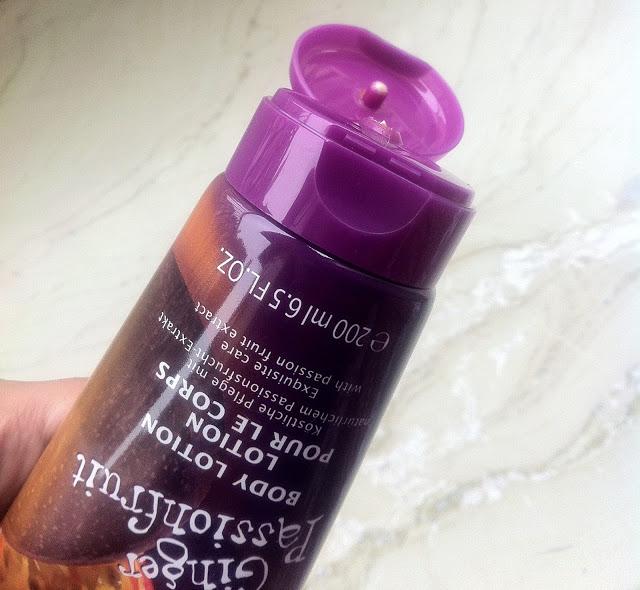 Now coming to the best part of the lotion. This smells yummy! I don't think I've really used a lotion till date that smells so delicious.And it's not artificial at all!  Another good thing about this is that the smell lasts for a long time. I came back from work after 10 hrs and sniffed my arms and I could still get a faint whiff of ginger and passionfruit on me.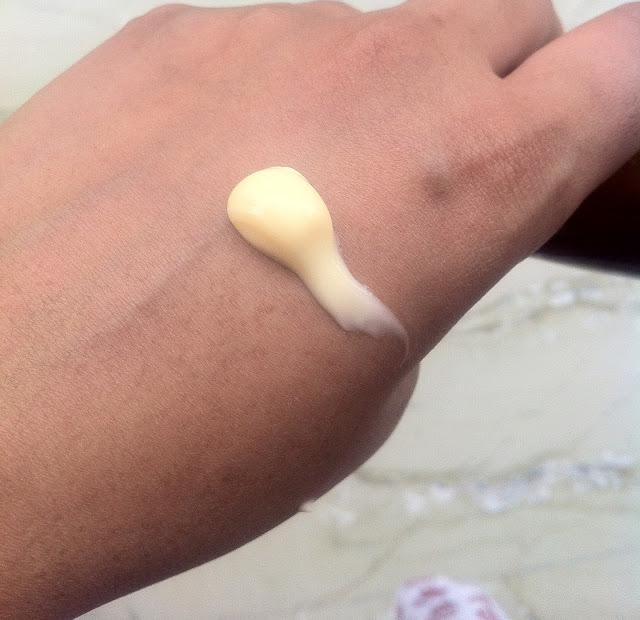 The price of the Fruttini products are on the higher side and that to me is a bummer but then the sizes are also pretty large and each product will last for a really long time. The Ginger and Passionfruit lotion is priced at Rs 750 and comes in a 200 ml tube. 

Overall, I'm loving this lotion. It makes me smell good, hydrates my skin for a long time without making it greasy and also makes it soft and smooth. Totally recommended!

To know more about the brand and where the products are available click -  

http://www.fruttini.in/index.html
Online, they are available at healthkart and 24X7 style.com where this lotion is priced at Rs 712.
Which flavor do you want to try out?


P.S - PR Sample. Honest review