My love for Goodwill shopping is nothing short of legendary. I find all sorts of great items that I wear often and I also manage to buy the starters of awesome DIY projects. All for great prices. Case in point, the black sunglasses I used for my latest DIY. I've been lusting after a pair of pink sunglasses for some time now. When I saw these pink, sparkly sunglasses by Quay, I thought of the black pair I'd snagged at Goodwill last year. I knew I had to recreate them.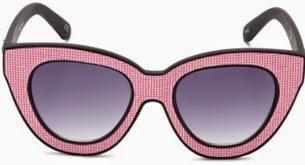 My sunglasses transformed by nail polish have turned out great before. I thought I'd try the same treatment for a pair of pink sunnies.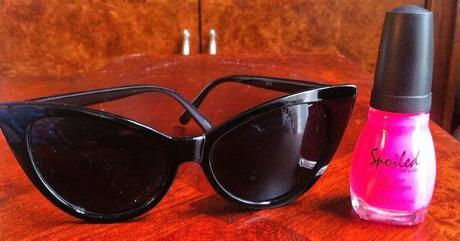 SUPPLIESSunglasses   $3 (Goodwill find)Pink nail polish   $1 Full bottle $2 (already owned)Clear nail polish    50 cents  Full bottle $3 (already owned) _________________TOTAL $4.50 (with tons of polish left over)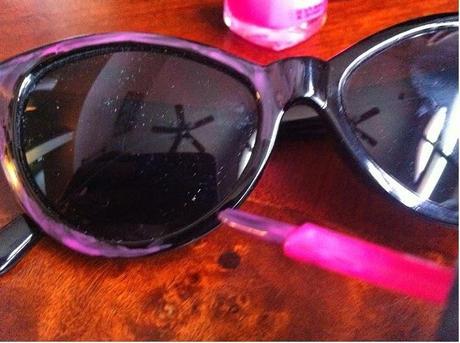 I painted  four coats of pink polish. I wanted the finish to be an opaque pink and very thick. Then I added two coats of clear.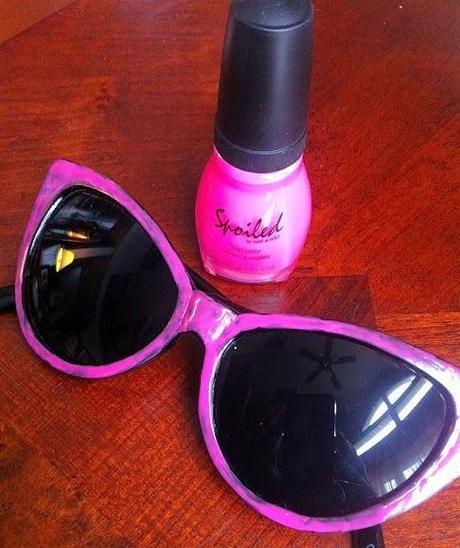 Here they are, the finished product!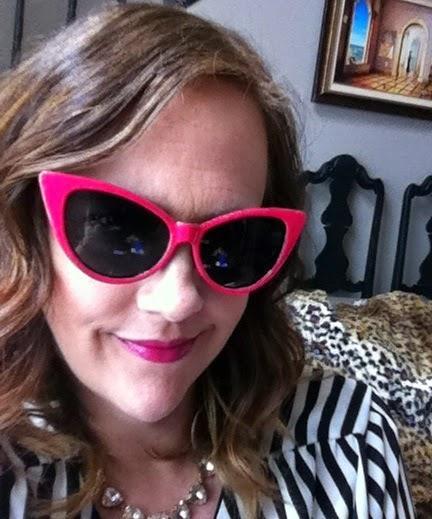 They will definitely be in heavy summer rotation.
On another fun note, I  combined a Goodwill find in one of my outfits and I posted it to Instagram and tweeted about it. My friend the DC Goodwill Fashionista, featured my outfit in her blog today! The blue Talbots silk blouse is one of my favorites and I snagged it at Goodwill for less than $5!! It's a great weekend to hit up your local Goodwill or other thrift store and score some great buys.
 Happy Friday Real Girls!.