It wasn't intentional but I guess there is a running theme this week.  It may have been my visit to the Rock n' Roll Hall of Fame but I can't get enough of graphic tees paired with all sorts of bottoms.  Of course you can wear them with your favorite jeans or shorts but I'm loving them with unexpected choices like pretty skirts or tuxedo jackets and printed pants. Lately I've been searching for lots of different graphic tees.  My jaw hit the floor when I was searching and I saw a tee for over $1500!  I don't care if it's a Lanvin t-shirt. $1500?! That's nuts.  There were lots that were in the $300 range.  How can anyone justify paying $300 and up for a t-shirt?  I couldn't even pay over $50 for a t-shirt.  That just doesn't work for my budget. There are so many fun options that are $35 and under.  Even $35 is pushing it for me because I know there are fun options that are under $20. For a t-shirt that you'll wear occasionally, $35 is my max.  Check out all of these fun tees!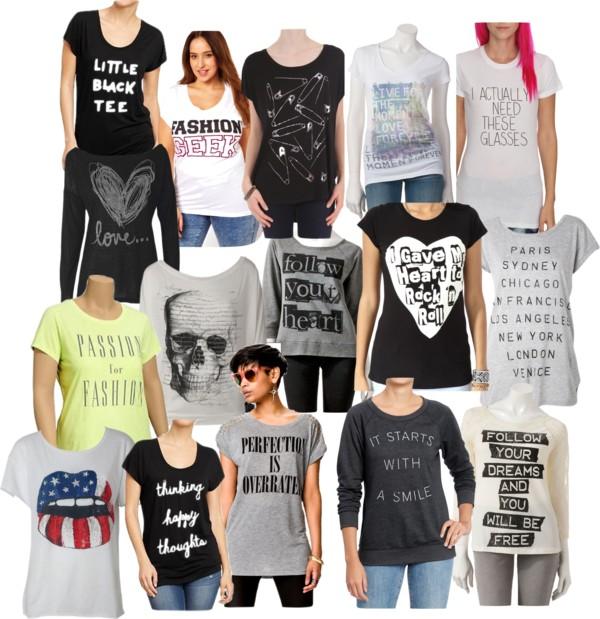 Click the photos above for details.
If you're feeling creative, you can even make your own graphic tee with just three simple items. Your DIY shirt will be uniquely yours. Click here to follow my tutorial. 


Happy Friday Real Girls!