My friend the DC Goodwill Fashionista is featuring my DIY cargo vest on her blog today!  I love being a part of the Goodwill gang and a regular Goodwill shopper.  Thrifting is an amazingly inexpensive way to try a new style or do a DIY.  If the item isn't right for you or you mess up your DIY, you haven't spent much money and won't feel bad if it can't be worn.  I've even given away a few Goodwill finds. The bonus is that you may find something great that you might not have had the courage or the budget to try otherwise.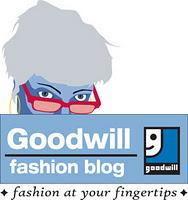 Run on over to the Goodwill fashion blog and check out today's post. I hope it inspires you to go to your local thrift store and find a new outfit or try a DIY project.


HAPPY FRIDAY Real Girls!