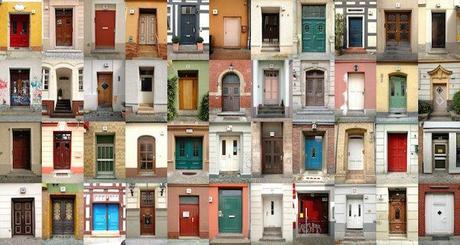 Restaurant patrons are like most of us—creatures of habit. The familiar makes us comfortable. The challenge for restaurateurs, as well as integrated marketers in any business, is to get prospects to venture out of their comfort zone and try something new. And then to keep them coming back.
The Usual Direct Marketing
Of course marketers, like diners, also like to order "the usual." When it comes to direct marketing for Quick Service Restaurants, fast casual, family, and casual dining restaurants, the same tactics are still popular: mostly free-standing inserts, some triggered mailings like birthday offers, plus group direct mail vehicles such as Val-Pak or Money Mailer. The problem with all of these is the tendency to get lost in the crowd.
Front Door Marketing

To help you break out of the ad clutter, let's take a fresh look at an unsung but unusually effective method of direct marketing: the door hanger.
Door hangers don't have to look like the conventional "Do Not Disturb" type of hanger you still see at hotels. They can also include polybags, product samples, and personalized URLs, as well as high-quality printing and graphics.
Direct Delivery, Verified Distribution

Door hangers allow you to pinpoint your marketing message and deliver it directly to your prospect's front door. Some specialty marketing firms can offer verified distribution of your printed door hangers, complete with GPS-equipped carriers, that enable you to target a specific locality by zip code, city, or with targeted demographic data.
Test different messages on different segments of your audience to determine what offers are most effective and refine your campaign before rolling it out to your entire market. Restaurants can use door hangers to achieve a variety of goals, such as introducing new stores, promote offers, build customer loyalty, encourage trial of new menu items, increase check size, promote different day parts, and encourage more frequent visits. Door hangers will help you stand out and get your message straight into the hands of your prospects. In return, they just might break out of their comfort zone and order something new.