Fromage is a wine bar and cheese shop that just opened in Southie, after much anticipation in the neighborhood. It's located on West Broadway near several great new restaurants that have opened in the past few years. 
   Fromage is part restaurant with a mix of Italian and Spanish small plates, meats, cheeses, and charcuterie as well as a retail shop where you can buy cheeses and items from the deli (soups, salads, paninis, etc.) The fiance and I went in the other night to share a bottle of wine and a few small plates. 
          The grilled pear with crispy proscuitto, warm goat cheese, and honey was definitely my favorite. I would come back just for this dish, and next time order two so I could have one to myself!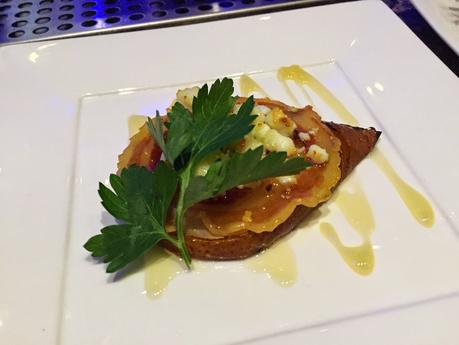 The beef tartare was also very good. I loved the creativity - this was served with plenty of housemade potato chips and cornichons.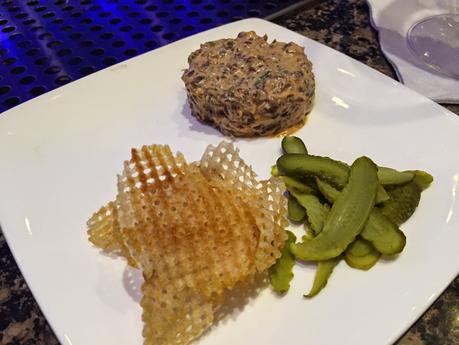 It's hard to tell from the picture, but this next dish was a hangar steak topped with tons of shoestring potatoes, crispy brussels sprouts and grilled onions. It was a great take on a the classic steak frites.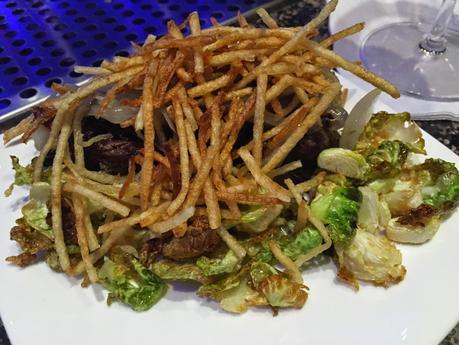 The meat and cheese plate was presented beautifully with plenty of iberico, chorizo, manchego, and marcona almonds. This was perfect with a glass of rioja.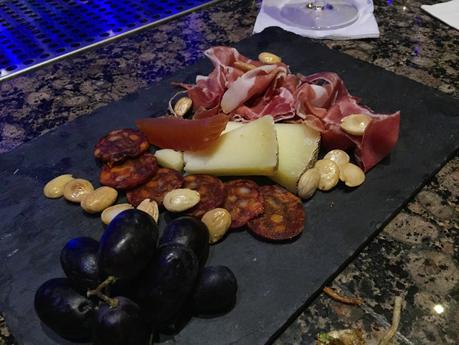 The meal at Fromage was excellent and extremely affordable - a meal for two including a bottle of wine was only $85. I'll definitely be back and can't wait to try some of the dishes they'll be adding soon including the pate board, foie gras, bone marrow, and duck confit.