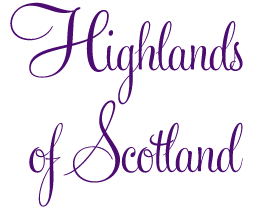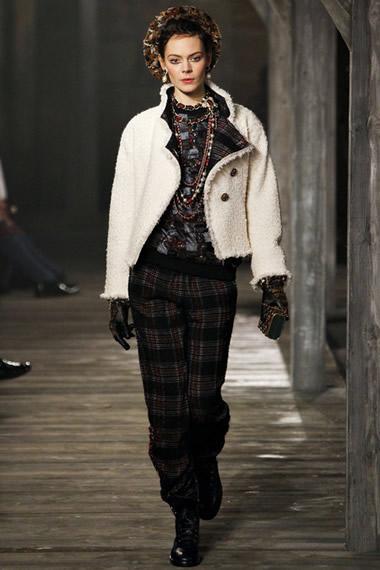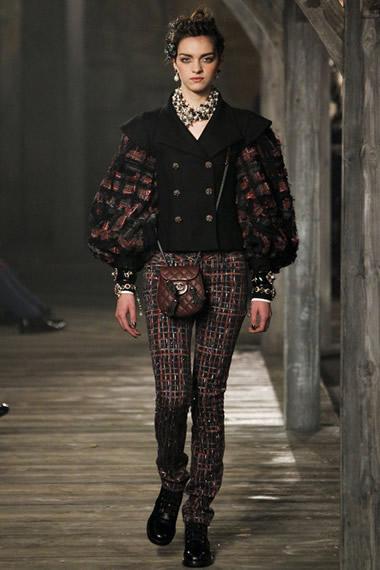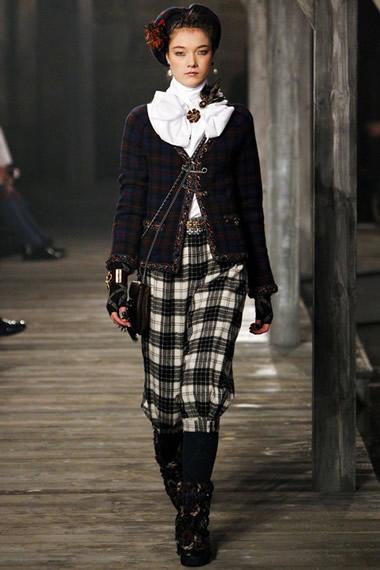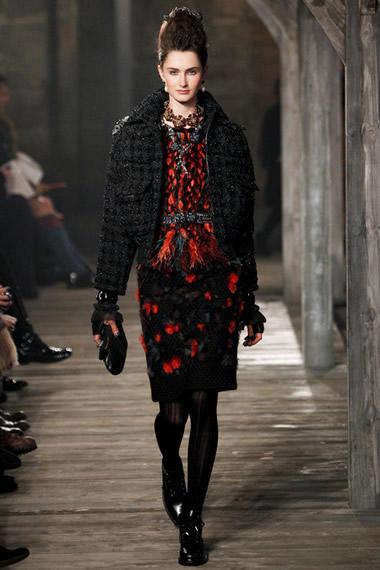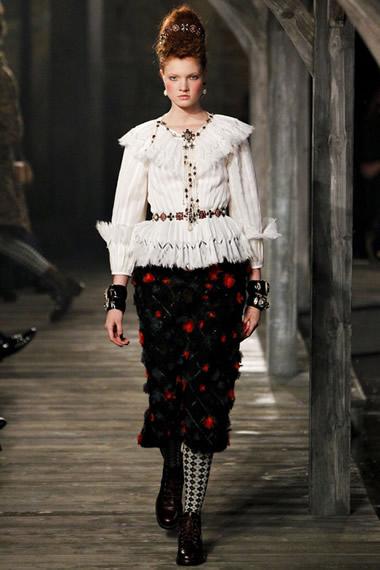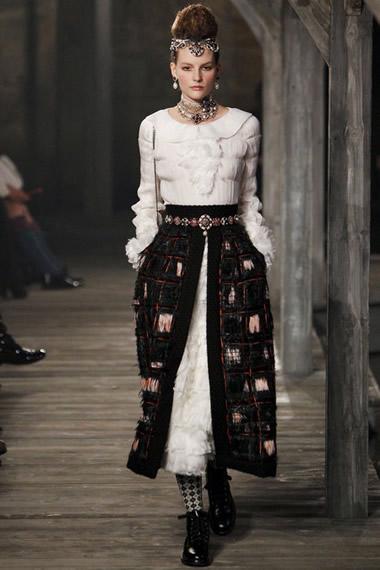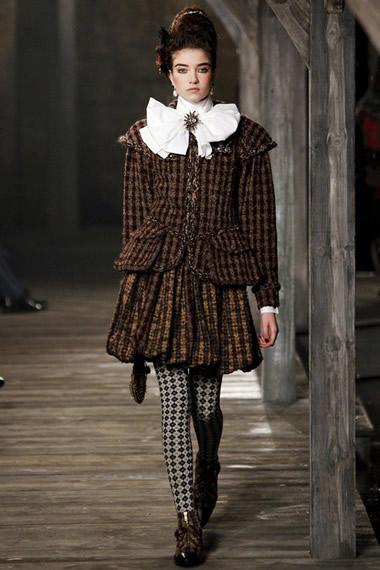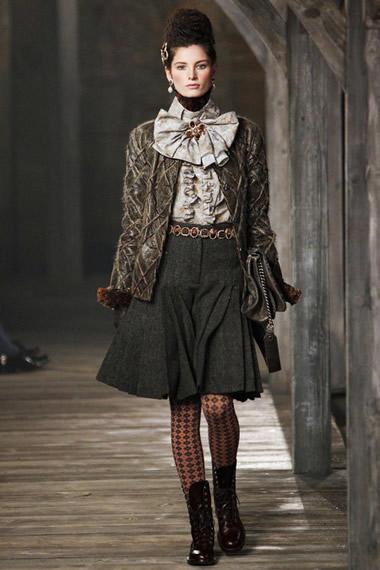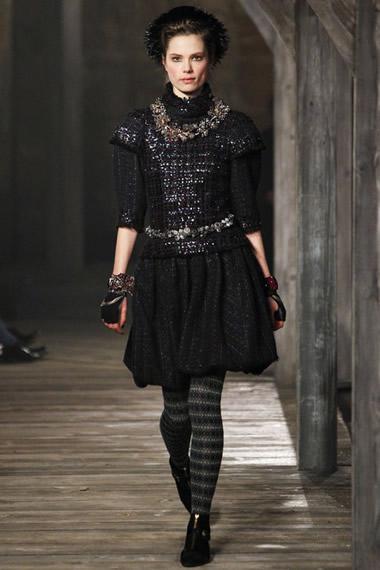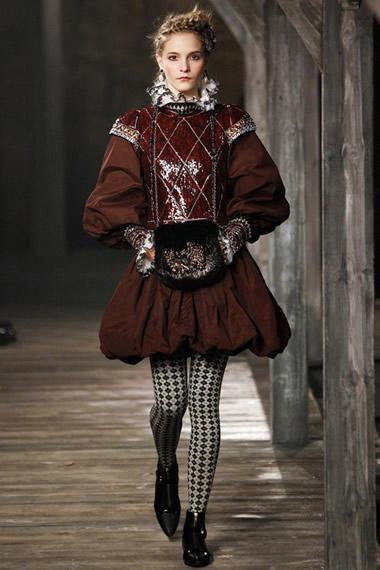 One of the things I look forward to most when a new Chanel collection hits the runway is to see how Mr. Lagerfeld and company will incorporate the signature 
Chanel
design with that of a particular theme.  In seasons past, we've seen collections inspired by everything from good 'ole country to chic Shanghai.  And when I heard a few months ago that the iconic fashion house's Pre-Fall 2013 looks were inspired by the rugged romance of Scotland, I was quite intrigued.
Generally not a fan of grunge or its many interpretations, I did not know what to expect.  What I should have done was trust that Mr. Lagerfeld would create a beautifully rich collection that was both looking towards the future and reminiscent of the past, interweaving both ideals beautifully.  And judging from the collection shown today, that's exactly what he did.
While it's impossible to show you all of the 70+ looks here, I will tell you that the presentation had such a lovely progression to it, starting with grunge, almost peasant-like looks and ending with purely Aristocratic coats and dresses.  It was as if Karl wanted to show what people of a certain time period would be wearing, from the poorest of peasants to the richest of courtiers.
Being who I am, I of course loved the Aristocratic looks best, as their designs were pure Elizabethan.  We got to see the 
Chanel
 spin on high ruffled collars, heavily embroidered fabrics, and an influx of bejeweled crosses.
And, of course, staying true to the Scottish tradition, tartans of all stripes were incorporated into many of the looks.  I especially adored the embroidered tweed, made to look like a tartan, which I thought was a perfect marriage of Scottish heritage and classic 
Chanel
Once again, a richly varied and impeccably designed collection from the house of 
Chanel
.  I'll be very intrigued to see the pieces transformed to every day life.  Hmm, I can just see the posts now...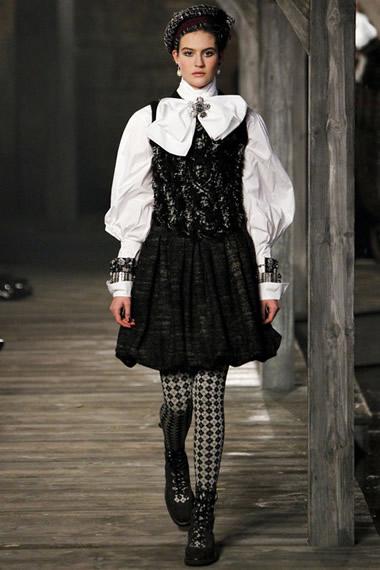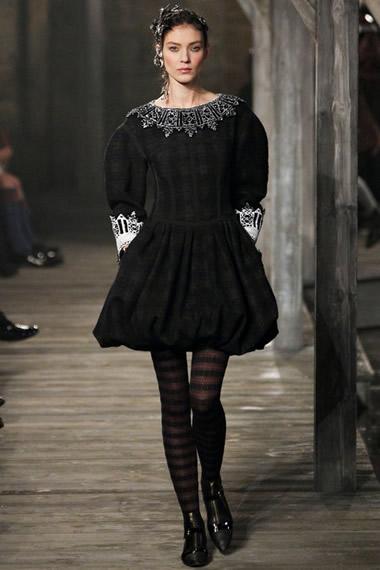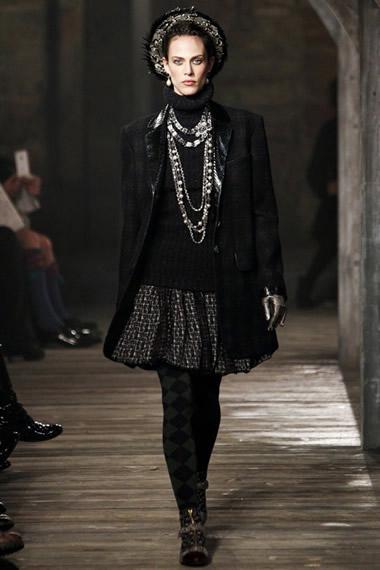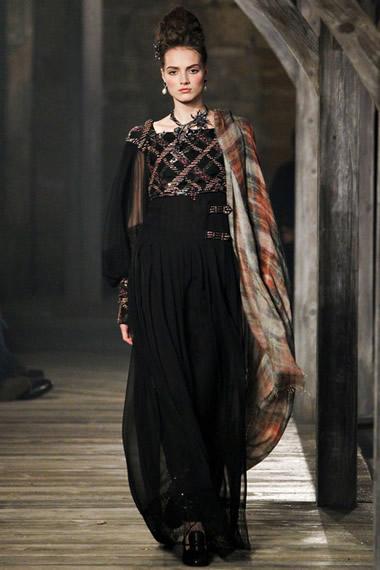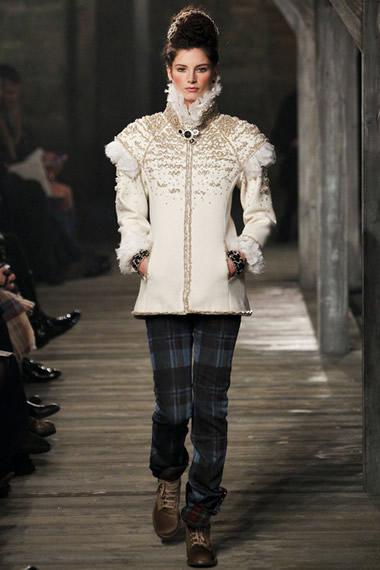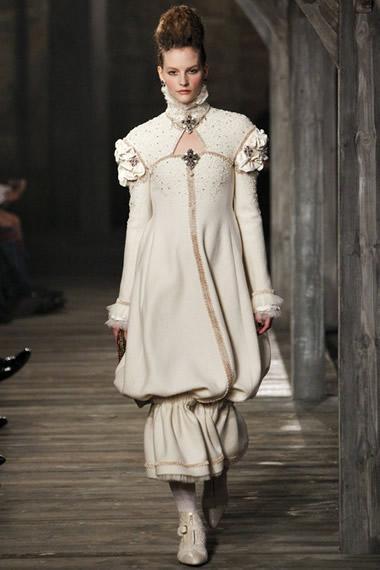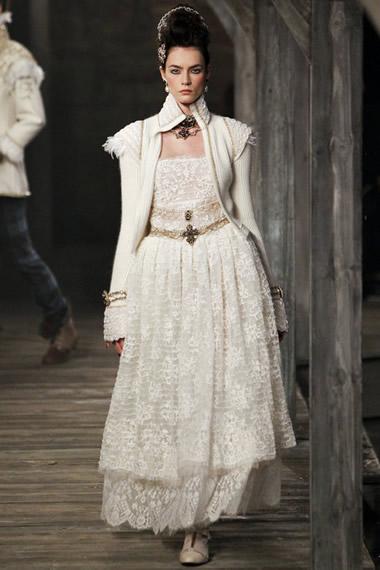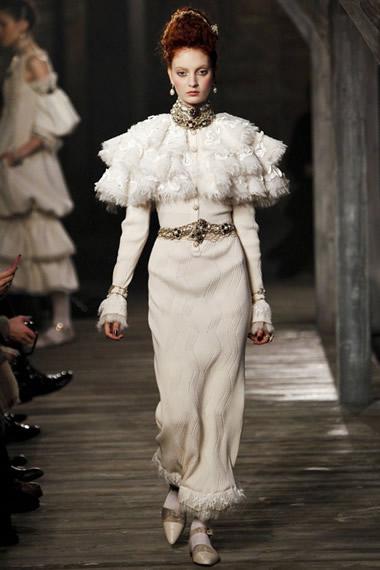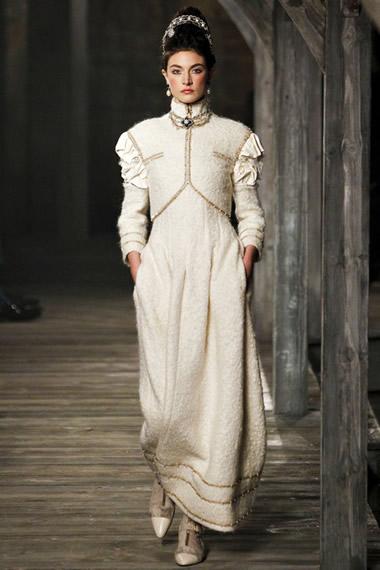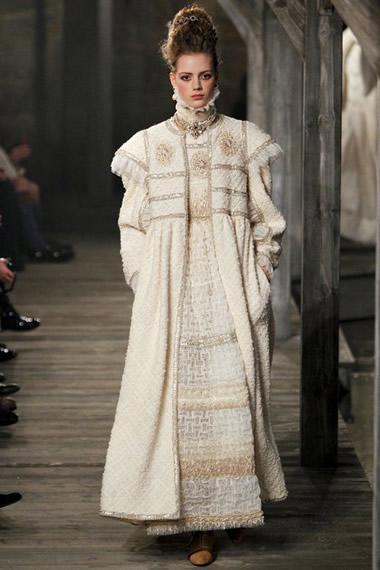 Photos courtesy of Style.com.