I am definitely getting ahead of myself with these.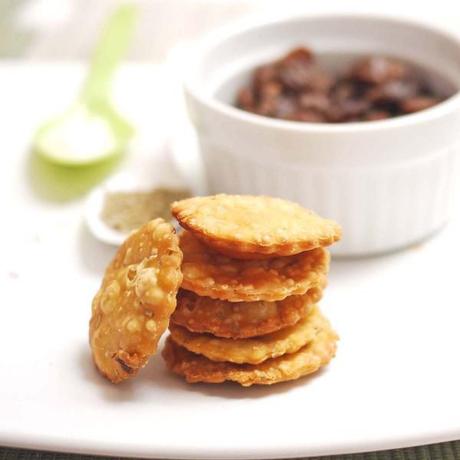 Fried Rosemary Crackers.
Not only are these cookies savoury, but they are also fried.
And that's something you don't see everyday in Crustabakes, which up till now has been powered by lots of sugar, flour and happy heat from the oven.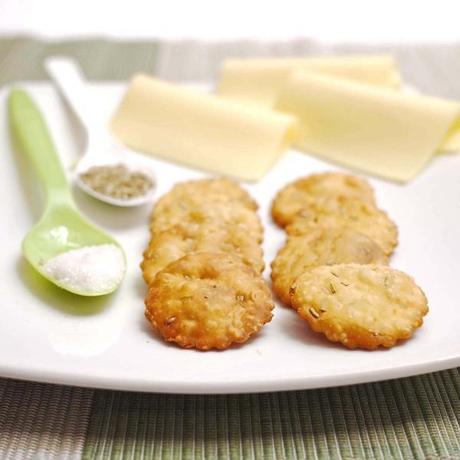 But it's always good to break out of the shell and try something new.
Plus it's rewarding too!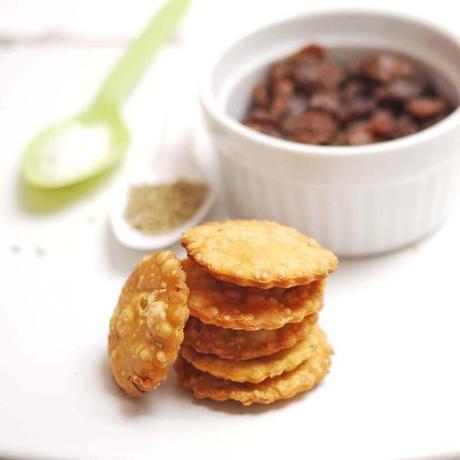 These blistered crackers are flavoured with rosemary, fresh shallots and curry powder. 
They are really really tasty and addictive, just like the popcorn, or potato chips that you cant stop at one.
And while they are good enough to eat on their own, you can of course add your own cheese and dried fruits on it.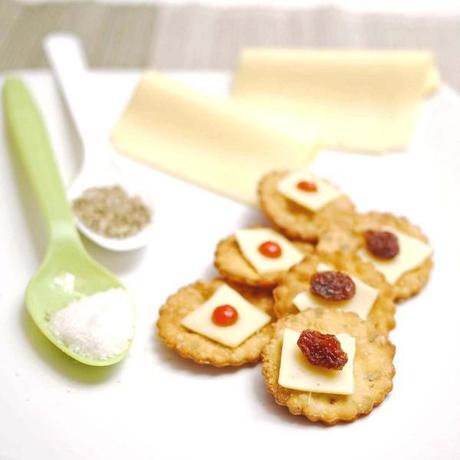 * Note: while the recipe states that a pasta roller is needed, i got by manually with a rolling pin.
Fried Shallot and Rosemary Crackers
(Taken from an Indonesian Cookbook Kue Kering untuk Idul Fitri)
200 grams All Purpose Flour
30 grams Cornflour
1/2 tsp Chicken Powder
1/2 tsp Curry Powder
1 tsp Baking Powder
1/2 tsp Salt
1 egg, lightly beaten
3 cloves of shallots, ground with a pestle and mortar
1 tbs dried Rosemary
2 tbs iced water
Oil for deep frying
1. Knead all the ingredients together. ( This will create a very dry and tough dough)
2. Roll the dough with a pasta roller starting from the thickest setting (#1), till it gets to the setting #7, rolling twice per setting. ( I don't own a pasta roller and don't really understand the mechanism. I hand rolled the dough with my rolling pin till as thin as i can get it to.)
3. Cut the dough into pieces ( I used a round cookie cutter)
4. Deep fry in pre-heated oil till they turn golden brown