It's Friday and time for Friday Flowers.   There is  definite pink theme running through the garden.  The hydrangea and spirea I have not shown in this post because I wanted to concentrate on the most spectacular color at the moment.
Whilst there is an abundance  of white Japanese Anemones all around the garden, the few dusky pink anemones are holding their own and becoming more prolific year on year.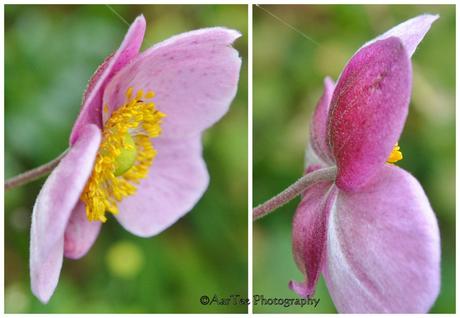 The Sedum is turning from their pale rosy pink to a magnificent dark, almost burgundy color and the Penstemons are flowering again.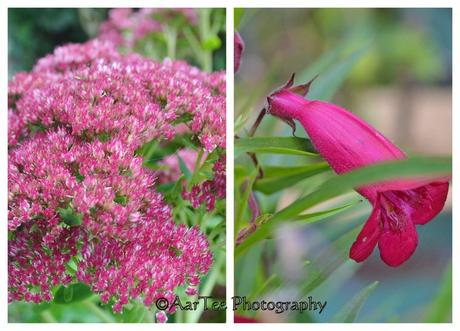 The last week, we have been deluged with rain, it's apparently been the highest rainfall in September for 30 years.  This does mean some of the plants have taken a real battering, as the rain has fallen heavily on them.    The Asters, also known as Michelmas Daisies, are some that have suffered so, sadly they don't look as good as they usually do at this time of the year.   However, this doesn't detract from the shocking pink which lights up the bottom flower bed.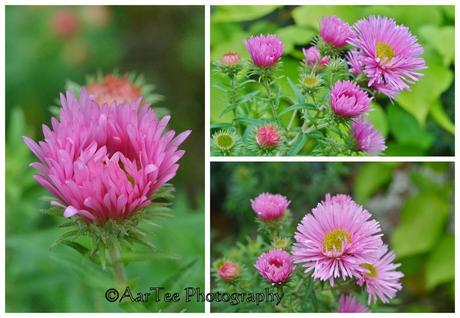 There are a few more flowers on the Scabiosa 'Crown' which means there will be more chance of selecting some seeds than I originally thought with the single flower I found last week.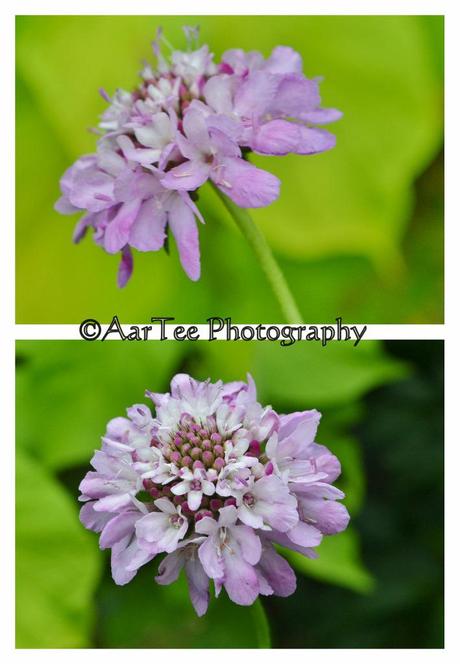 Then, as I was about to go inside, I turned around and found a beautiful Red Admiral butterfly sitting quietly on the Asters.   Until now I have not been successful in capturing the very few butterflies in the garden this year and this one seemed quite happy for me to photograph it.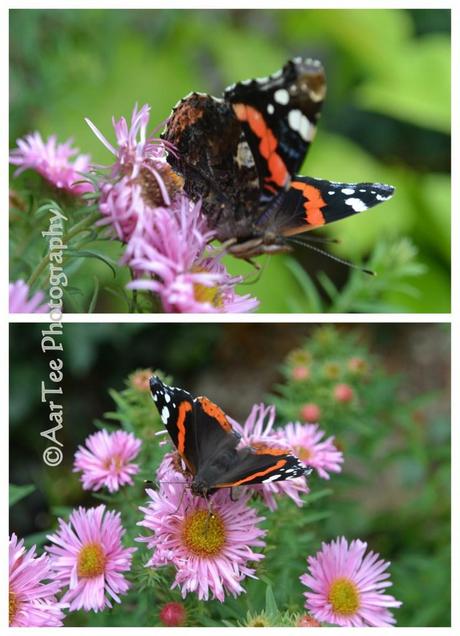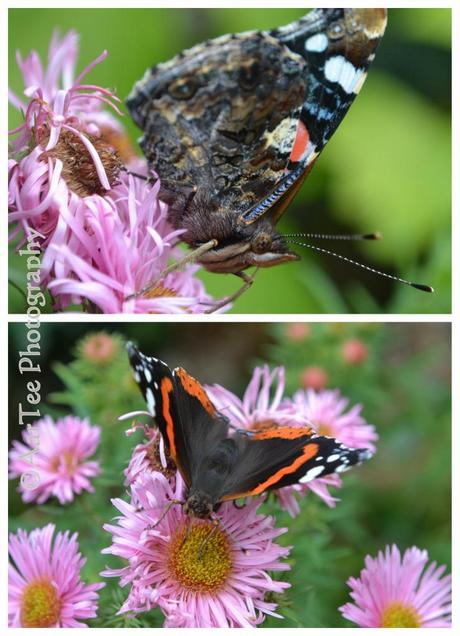 I am still saving for a proper Macro lens (take note Father Christmas) and the above butterfly photos were taken using a combination of +1 and +2 close up filters.   The camera was set at ISO 400 F8 with exposure times of 1/80 and 1/100.
© Hurtlingtowards60 and Hurtled to 60 and Now Beyond. ©AarTeePhotography Unauthorized use and/or duplication of this material without express and written permission from this blog's author is strictly prohibited