I started blogging as a challenge in January 2011 and didn't expect to go beyond 6 months.  Unexpectedly I fell in love with it, or perhaps it would be fairer to say I became besotted by it.   It became like an all consuming love affair and I have spent far too much time blogging to the detriment of everything else.  I spent more time indoors at my pc, editing photos etc than I should have been in the garden – maybe that is why it is not really up to scratch this year.   I have decided that whilst my blog and I are not going to part company completely, I need some time without it to get back the equilibrium, and do a spot of housework at weekends!
I wanted to say thank you to everyone who has followed my blog and those who have dipped in and out making the occasional visit.   Thank you for stopping to leave comments, all of which have been much appreciated and valued.
I will write once in a while, it maybe only once a month, but I want to get away from the feeling that I need to write a post for the blog.  I will post just a photo once in a while as it is photography that I don't want to have a sabbatical from.
Meanwhile I leave you with a small selection of the flowers in the garden for my final Friday Flowers post.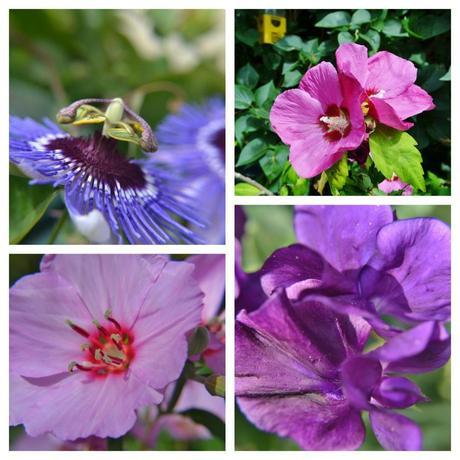 If you want to be happy for a short time, get drunk;
Happy for a long time, fall in love;
Happy for ever, take up gardening. 
Chinese Proverb