Two posts in one day is something I wouldn't ordinarily do, however, I didn't want to miss Friday Flowers.   The weatherman have told us that summer has arrived at last and it certainly has been very sunny and warm today.  This is just what is needed to bring everything on and leave the garden in a blaze of color.
Whilst still not in full splendour, the wildflower patch (formerly the raised vegetable bed) has a host of cornflowers which are all going to be different colours.  The pink ones are coming out now and the blue variety are still in bud but about to burst through.  I have suspicion there may be some purple ones too but at this stage its difficult to tell.  The marigolds are adding their share of orange to the mix and there are poppies but they are not out yet, maybe next week.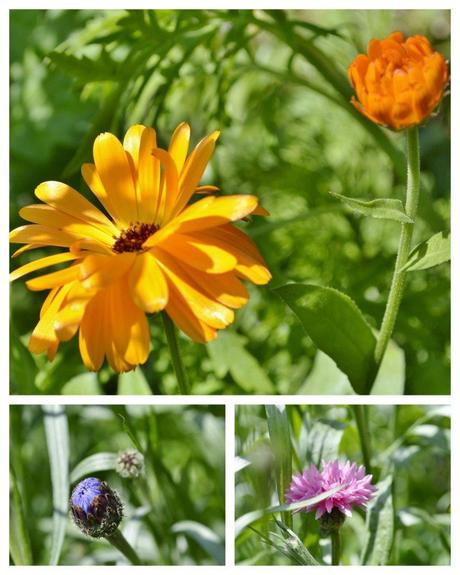 My father-in-law loves his garden, and I remember years ago he especially liked Penstemons.   Last year was the first time in all the years I have been gardening that I introduced them into my garden and bought a beautiful garnet coloured Penstemon.  Recently I bought a pink one which is not quite in full bloom.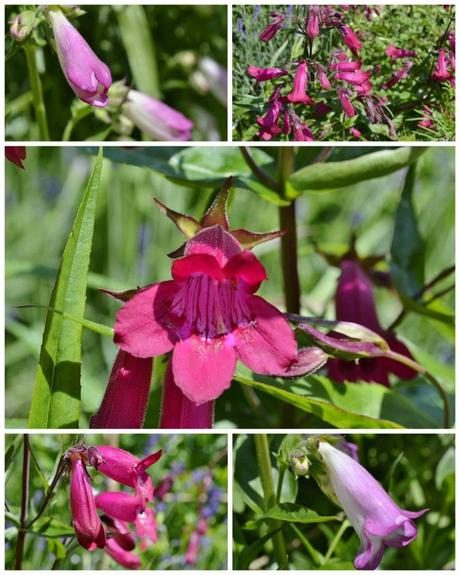 The flower bed at the bottom of the garden is full of white and pale pink flowers, which are not coming out too well when photographed as a whole.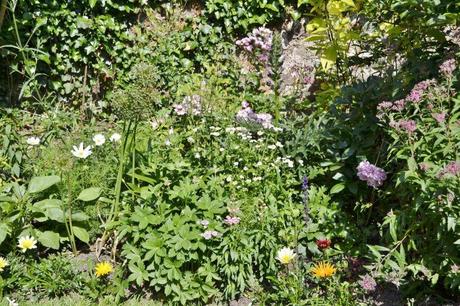 At the back of the bed is the delicate Ballerina Rose.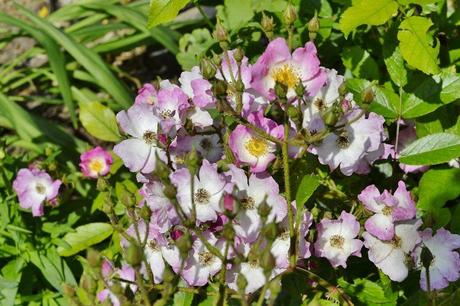 At the front of the bed there is a very pale pink and green Astrantia and the Antirrhinums (which I had hoped would be bright colours) have turned out to be a pale apricot/pink, looking very delicate and pretty.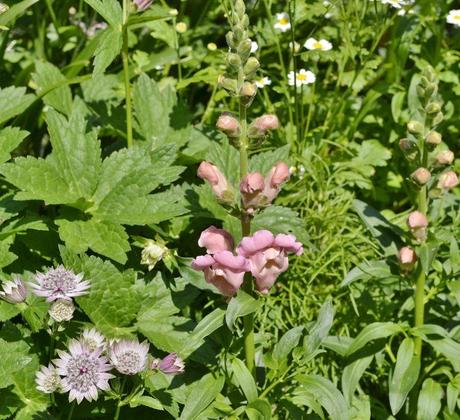 However there are some dark pinks Antirrinhums at the back of the bed amongst the white Cosmos which are yet to come out properly.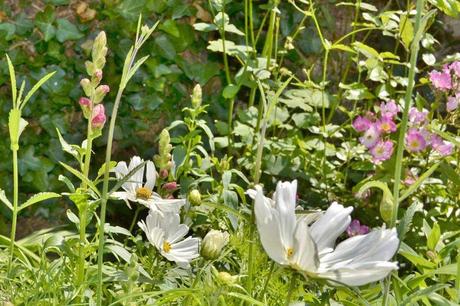 There is a splash of brightness, also at the front of the bed, with yellow and dark red/maroon Gazinias.   They are supposed to be perennials but I have never had much success, so buy them cheaply from the little hardware store down the road.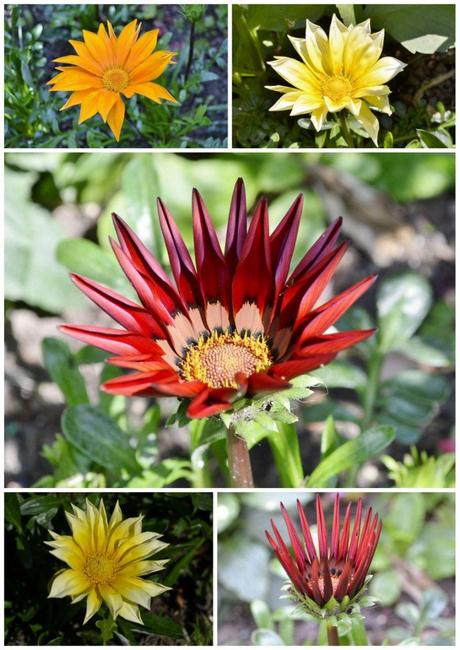 To finish off Friday Flowers, there is a contrast between the pale lilacs of the Osteospurmums in a trough by the front door and…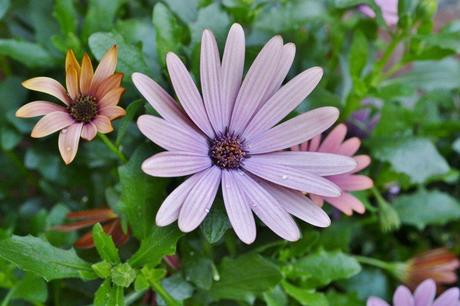 …the brilliant eye-piercing red of the Gerberas on my "mediterranean" south-facing patio at the side of the house.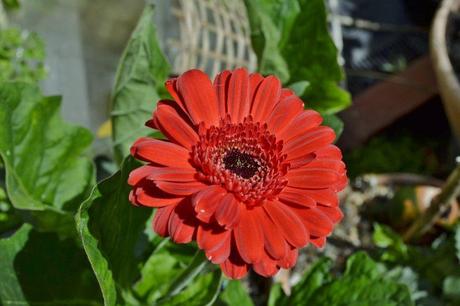 Happy Friday Flowers everyone!   Please don't forget to visit Gwirrel's Garden whose idea for Friday Flowers I have pinched.
© Hurtlingtowards60 and Hurtled to 60 and Now Beyond ©AarTeePhotography; Unauthorized use and/or duplication of photographs without express and written permission from this blog's author is strictly prohibited