Last weekend I spent a few wonderful and happy days in the New Forest  where I visited some interesting and thought provoking gardens.  Lots of notes and photographs were taken so watch this space for reviews to follow soon.   Meanwhile, as a taster, here are a selection of flowers for FRIDAY FLOWERS  to whet your appetite.
POLLIES DAY LILIES :  http://www.polliesdaylilies.co.uk/
There was such a wonderful array of Day Lilies, these a couple of my favourites.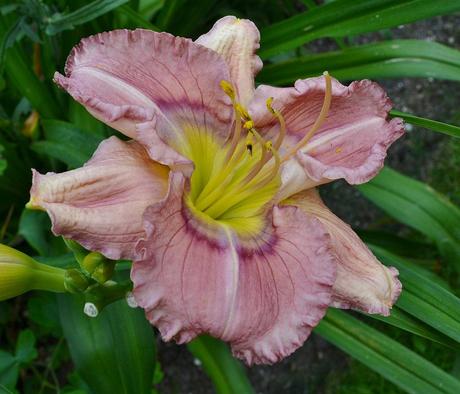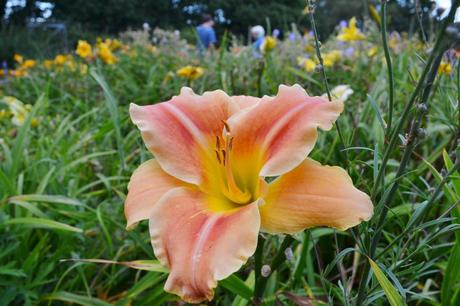 APPLE COURT :  http://www.applecourt.com/
The vibrant colour combinations were breathtaking.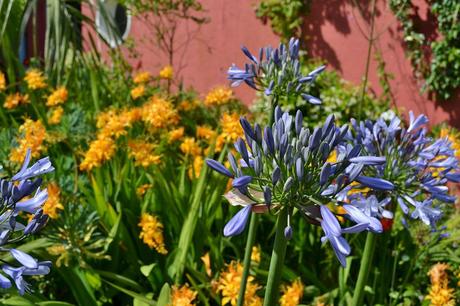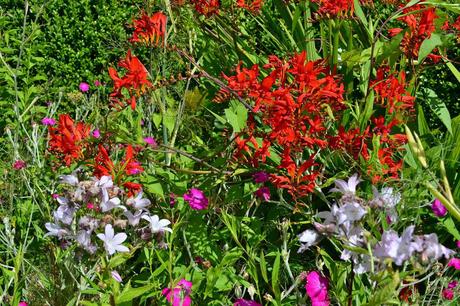 PATRICK'S PATCH:  http://www.lymington.org/placestovisit/patrickspatch.html
Clever companion planting.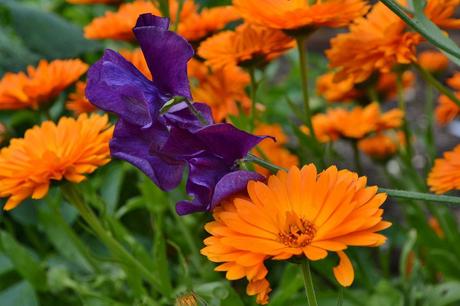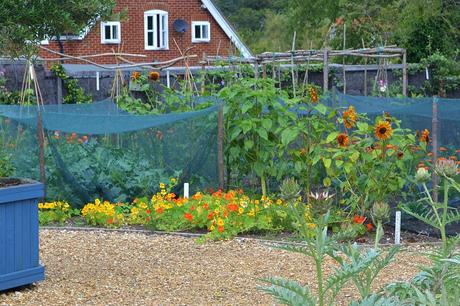 FURZEY GARDENS: http://www.furzey-gardens.org/
Everything I imagined it would be.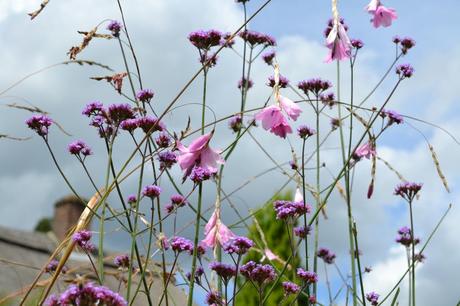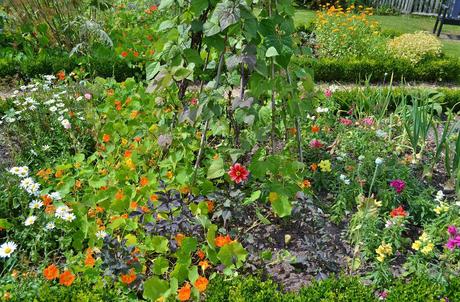 Have a great weekend everyone, and fingers crossed for some decent gardening weather.   Oh, if you were wondering what the tall grass with the pink flower is, we did too and had to ask one of the gardeners.   He said they were Fairy Fishing Rods, and when we got home and Googled it we found the proper name was Dierama or Angel's Fishing Rods.   I think I have found another plant on my "Must have list"!
© Hurtlingtowards60 and Hurtled to 60 and Now Beyond. ©AarTeePhotography Unauthorized use and/or duplication of this material without express and written permission from this blog's author is strictly prohibited