I hope I'm not being too premature here, but TV is getting good again, right?
Autumn always brings a fresh batch of shows just in time for us to start the yearly hibernation (I'm not the only one who does this…am I?), and I have a few on my not-to-miss list already. I haven't started watching most of them yet…but I will. Soon.
Here's what made the list last year.
What's the Story? This new US 16-parter takes us to a pre-Batman Gotham City with young detective James Gordon and the recently orphaned 12-year-old Bruce Wayne. We also see the original stories of the most famous Batman villains from The Joker, The Riddler and The Penguin to Poison Ivy and Catwoman.
Thoughts: Ryan from the O.C – LOL! It looks totally epic though.
Gotham aired on Fox in the US on 22nd September and just started in the UK last week, on 5.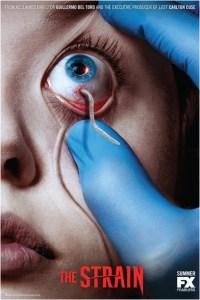 What's the Story?
Based on the best-selling vampire novel trilogy, 'The Strain' follows Dr. Ephraim Goodweather, the head of the Centre of Disease Control Canary Team in New York City. He and his team are called upon to investigate a mysterious viral outbreak with hallmarks of an ancient and evil strain of vampirism.
Thoughts: I never got round to reading the book, mainly because it's reeeeeeally long, and my friend Dora didn't rate it much, but I'm intrigued to see how they've made it work on screen.
The Strain started last month in the UK, on Watch.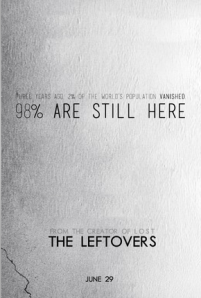 What's the Story?
Based on the novel of the same name, 'The Leftovers' tells the story of when the Rapture happened, but not quite like it was supposed to. Set just after the apocalypse, we follow the people who didn't make the cut, and a world that will never be the same again.
Thoughts: The trailer looked interesting as did the premise but I wasn't all that impressed with the first episode of this. I'm going to give it a couple more before making up my mind though. It's got a pretty impressive cast so I was hoping for great things!
The Leftovers started in the UK last month on Sky Atlantic
What's the Story?
Directed by Steven Soderbergh, this drama set in 1900 in New York City follows the lives and works of the staff of Knickerbocker Hospital including new lead surgeon, Dr. John Thackery played by Clive Owen.
Thoughts: I'm a sucker for Victorian Medical dramas. Or I would be if there were more of them around. I'm really intrigued by this. Clive Owen isn't my favorite though. And that tash is scary.
The Knick started yesterday (16/10) on Sky Atlantic
What's the Story? Told using a fascinating narrative puzzle with twists and turns at every stage, The Missing follows Tony, played by James Nesbitt – a man who will do whatever it takes to find his missing child. When Oliver disappears on a holiday in France, Tony's exhaustive search fractures his marriage to Emily, played by Frances O'Connor, and threatens to destroy his life.
Thoughts: Whenever I get excited about a BBC drama I feel like I've turned into my mother. Not that that's a bad thing – my mum's great (Hi mum, you can pay me later) – but y'know.
The Missing starts soon on BBC One.
What's the Story?
The fourth season of anthology series American Horror Story, subtitled Freak Show, is set in 1952 Jupiter, Florida. It tells the story of one of the last remaining freak shows in America, run by Jessica Lange's German ex-pat Elsa, and their struggle for survival. Scroll through the gallery to see which of the cast are returning and to meet the new characters prepared to shock and terrify you this autumn.
Thoughts: I still haven't watched the last season, Coven but I couldn't not include this. I LOVED the first series, but I got a bit bored of the second one. I really hope this ends up being as good, and messed up, as it looks.
American Horror Story: Freak Show premieres on 21st October in the UK, on FOX.
I am also slightly obsessed with Peaky Blinders at the moment. It is soooooo good. The Tom Hardy/Cillian Murphy combo is blowing my mind.
And, when is Broadchurch 2 happening?