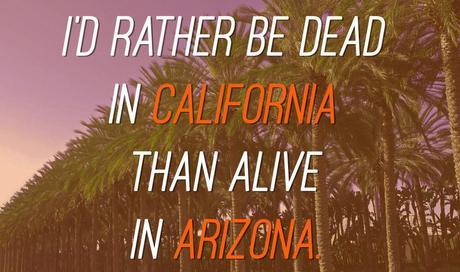 I have so much awesome Fall tv to watch but my Netflix and Hulu queue are still overflowing. And yet, seeing these Lucille Bluth motivational posters makes me want to give it all up and just rematch Arrested Development. Again.
I need to make this salad, stat. Might eat it every single day next week, no judgment.
I need to do this. I just swapped out our summer wardrobes for our autumn ones (the parkas are still FIRMLY shoved in the back of the storage closet thank goodness) and I have like 18 terrible sweaters, some of which are pushing a decade and 3 good ones. Time to get ruthless.
The Cloons is getting married this weekend and they're putting on a show. I LOVE it! I love Amal's dress here too.
Boca Raton Pawn is all about the flash tats and I am right there with them.
I'm obsessed with this wedding ring shot. Love love love this combo.
I was PROMISED a Fall sangria recipe by one of my dearest friends (ahem) and have yet to receive it. But apparently fall and sangria go together like sangria and me, so I found another one! Cheers!
Did you see my post from Wednesday about square halo engagement rings? If not, go look, you won't be disappointed. They're so hot right now.
And on the RLJ blog I showed off great wedding reception games and the hottest jewels to pair with the 2015 spring Pantone palette. 
What are you up to this weekend? I'm about to get knee deep in our neighborhood Oktoberfest from Friday – Sunday (and I WILL be bar tending, this should be great.) How are you celebrating this lovely last weekend in September?