Yesterday early in the morning, I biked to our allotment. It was 9 am. I worked a few hours in the garden & then, I cut the 1st 2 big handfuls of fresh coriander leaves & stalks. I was going to use them in my evening dinner & I saw that there was a lot of chard. So, this had to go in the dinner too,….So I invented this lovely tasty wok dinner & marinated some organic chicken fillets too. This was my harvest of the day: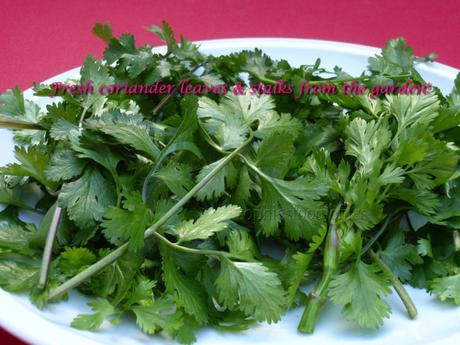 And this: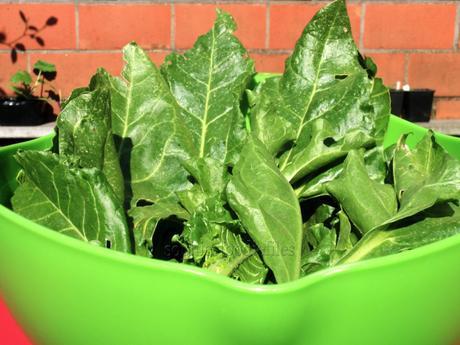 So, This lovely recipe I invented. It is a dairy-free gluten-free dinner & I also used 100% GF buckwheat noodles in here! Check it all out here: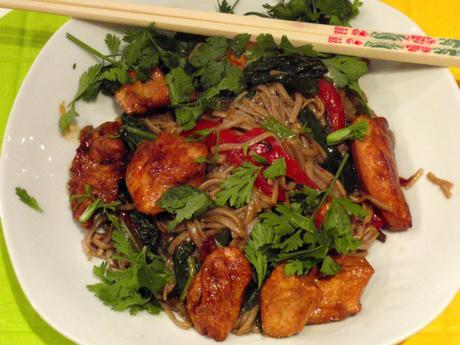 Yummm!
Recipe: For 3 persons
Ingredients:
* For the chicken marinade:
5 tablespoons soy sauce
10 tablespoons of a fruity olive oil
juice of 1/2 lime
one piece of fresh peeled ginger, about 4 cm x 2 cm, finely chopped up
1 tablespoon of local honey
* For the veggies:
200 gr of fresh chard, cleaned, washed, spun dry, the stalks finely cut up & the leaves cut up into 2-3 pieces
1-2 red bell pepper ( paprika), seeds & white bits removed, cut up into smaller strips
2 spring onions, cleaned, washed, spun dry, cut up into finer rings
* For the rest:
2 organic chicken fillets that are DF & GF, each cut up into smaller pieces, no fat!
250 gr of 100% GF buckwheat noodles
20 gr freshly chopped coriander leaves & stalks, just to scatter over the dish before serving
Method:
1 to 3 hours before dinner, make the chicken marinade. take a fitted ziplock bag & add chicken pieces. In a medium bowl, add all marinade ingredients. Whisk them together with a small whisk.

Now, do this:
2. Place the filled bag into a bowl for when there is leakage. I marinated my chicken pieces for 2 hours. Before making dinner, take them out of the bowl & scoop them out of the plastic bag. Keep the marinade.
3. At the same time, cook your buckwheat noodles according to your packet instructions. Drain well & rinse under cold water. It took me 10 minutes.
4. Take your wok & smear it in with some olive oil. Heat up on high & place your spring onion rings, bell pepper strips & cut up chard stems in it. Stir fry until it is to your liking. This took me about 5 minutes, stirring often. Season with some black pepper & som soy sauce, but not too much because we don't want it to be too salty! When done, lift the wokked veggies out of the pan. Now, add marinated chicken & a bit of the marinade. Stir fry until it is browned & golden on both sides. 5 minutes before serving , add all the marinade to your wok & your chicken pieces will lie in your marinade & will be very tasty too. Now, add your wokked veggies back to your wok & also the cooked noodles. heat everything well through & mix everything together. Plate up & scatter your fresh-cut up coriander leaves & small stalks all over the 2 plates. Enjoy with a loved one & a beer! MMM! Stay Tuned! If you liked this post & want more of them, join 1,502 email followers to get my new cool email newsletters! Subscribe by email! It is free!
Follow Blog via Email
Enter your email address to follow this blog and receive notifications of new posts by email.
Sophies Foodie Files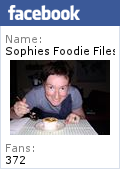 Tagged: Dairy - Free, Egg - Free, Gluten - Free, Youtube