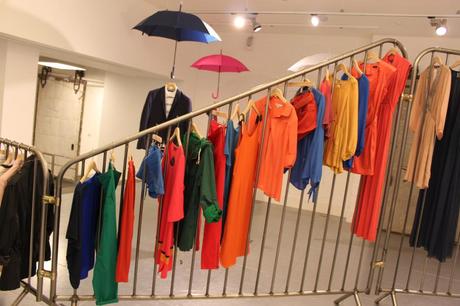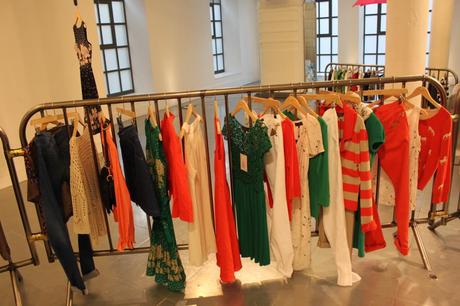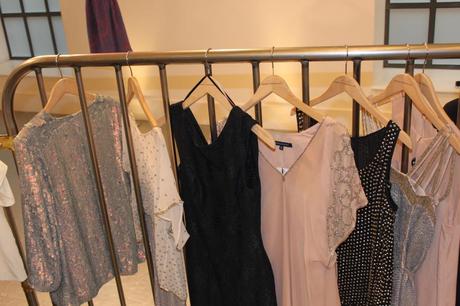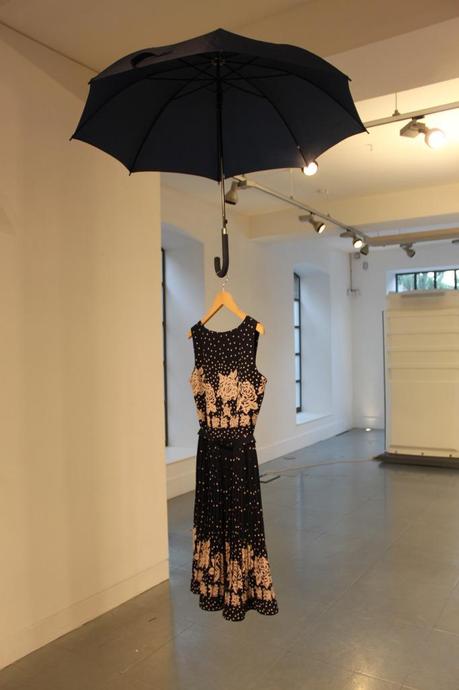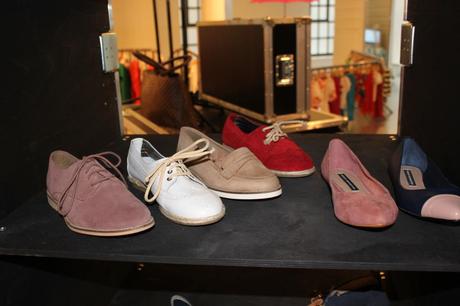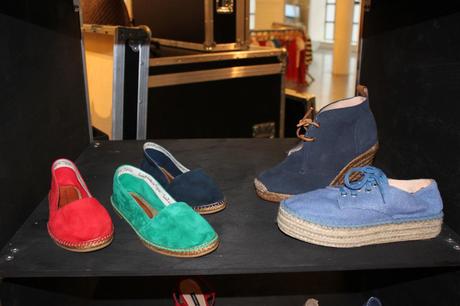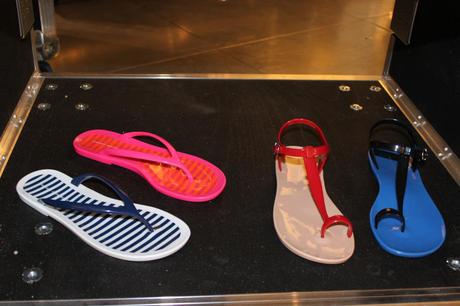 A couple of months ago I attended the French Connection press day to showcase their Spring/Summer line for 2012, with Faye and Law. We was greeted upon arrival with warm smiles and the other of freshly squeezed orange juice or champagne. There was a selection of food we could help ourselves to, but to be honest I just wanted to drive straight in and look at the collection.
The collection was filled with girly classics is bright hues of oranges, blues, greens and yellows on one side of the room, and party dresses with a girly but rocky edge. Sequins used in clever ways to mimic the look of studs on pale pink prom dresses. Bags were in timeless shapes using modern materials and color to bring them right on trend. Shoes with still is favourable shapes of pumps and lace ups just in soft colours and lighter materials, and to my delight wedges and flatforms are still in just in canvas material and with raffia soles, and you can't go wrong with a jelly sandle in my eyes! A fantastic collection, showcased in the best way I've seen so far that will slowly start to creep in to shops now.
After spending far to long lusting after the collection, we was treated to having our hair done by two fantastic hairdressers from Head Masters. Here's what the lovely boy managed to ruffle up with mine, I absolutely loved it!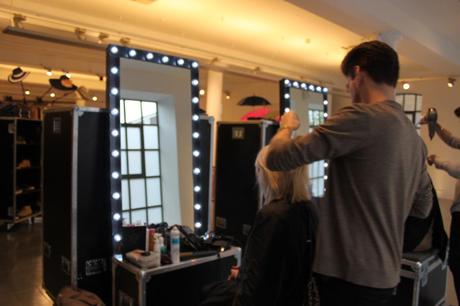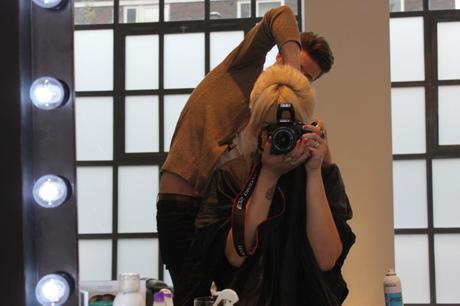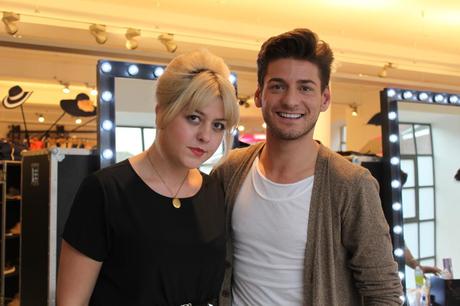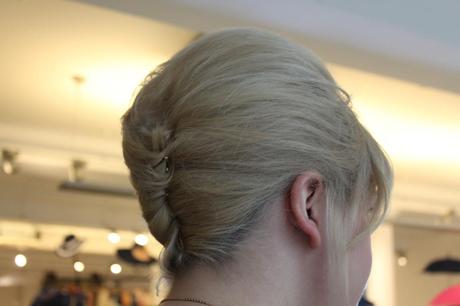 What do you think of my hair? But more importantly, what to do you think of the collection? Let me know!
"believe in yourself"