I know, I know.  I said I wouldn't buy anything new.  I said I would shop thrift and second-hand first.  Well, I didn't lie.  I do shop thrift and second-hand first--as you know.  However!  The one item I have a hard time finding in thrift shops are tops that fit me long through the torso.  Let's face it…I have some styling challenges.  And one thing that I feel best in are  tops that come mid-hip length or lower.  If I get cut off at the waist, proportion gets all goofy.  Now wearing a belt on a dress or tunic type top at the waist is OK but having a print/style/fabric end at the waist is not good (shudder!).
Once every few months I peruse JJill or Soft Surroundings searching for these longer tops.  And once in a while I find something that makes me swoon.  It happened with this top here.  It has happened again.  Same store, Soft Surroundings, and same French-y type of look.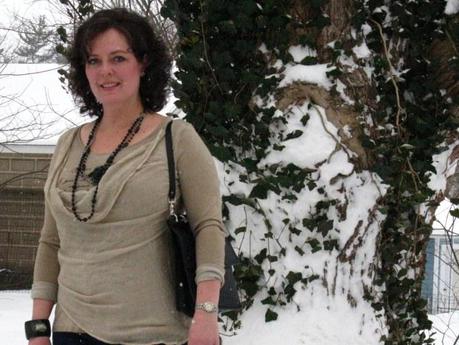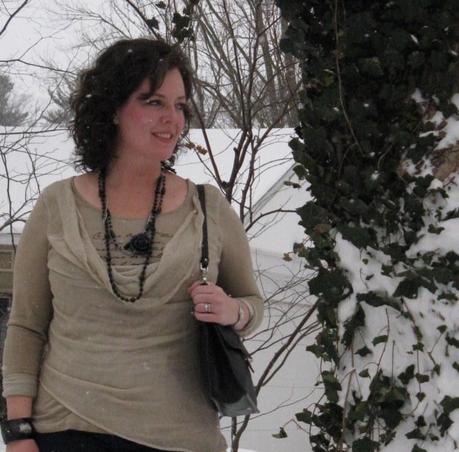 Written on the shirt is a poem by Victor Hugo in French but when translated reads:
"  What the streams say to the shore
What the wind says to the old mountains,
What the stars say to the clouds,
Is one ineffable word: Love!
Love makes one think, live, and believe.
Love warms the heart,
A ray of light more than glory
And this ray is happiness!"
Victor Hugo
~1856~
  I have an affinity with Victor…and not just because I have seen "Les Miserables" a bazillion times.  We were actually in his home in Paris in 2004.  One of the many glorious things we did in Paris…as all things in Paris are.   And now I get to carry his poetic words plastered across my chest close to my heart.  I wore this for the first time on Saturday to a company dinner.  I love it despite it showing off my back fat.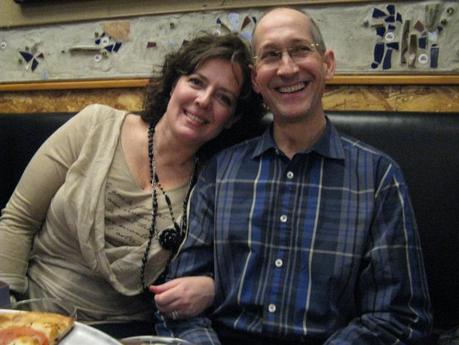 Back fat be @#$%*&!  Just keep that gourmet pizza and craft beer coming!  And see how lovable wearing French poetry makes me?
So while I will continue to shop "second-hand" first, Soft Surroundings is fast becoming my "go to" shop for the tops I want in my wardrobe.
~~Heather~~
PS  I am also showing off the new strap I got for my vintage Willis bag.  Silver Coach on Ebay makes these straps using the same type hardware you will find on Coach handbags.  You may just want to check them out.