Marshmallows are probably the one thing that I miss most about being a vegetarian. I don't miss bacon or sausages or steak (okay I do sometimes have the odd craving for steak with chunky chips and peppercorn sauce, but I digress) but I do miss the foamy goodness that is marshmallows and sweets in general! 
I have been trying to hunt down these marshmallows for absolutely ages so whilst in town I went into the local Holland & Barratts and I spotted them, so I quickly went to the counter to buy them. 
Now, onto the review. They don't look like marshmallows if I'm honest, but they do smell lovely, with strong vanilla hints that are a good sign. The marshmallows themselves are incredible, seriously. I cannot get over how delicious they are, they taste just like regular marshmallows and the texture is just as good. The texture was my main concern as I was worried that they would be like Haribo Funny Mix but no, they are light and fluffy and just magical!
I can't wait to try the other flavours and products that Freedom has to offer!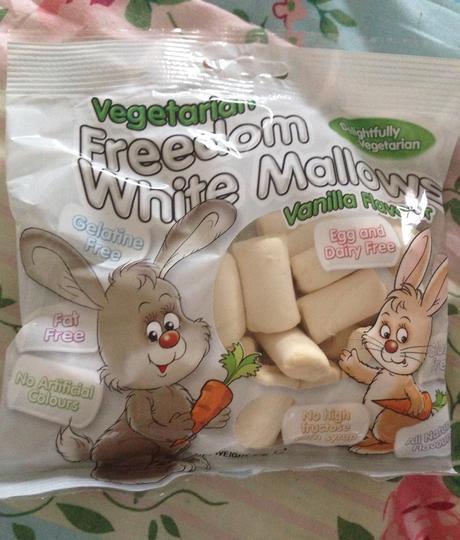 Rating - 9.5/10
Calories - 339 per 100g
Vegan - Yes
Buy Again - Yes!!!