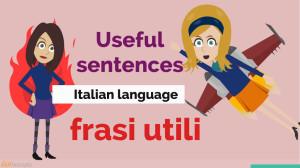 Benvenuti in italia. Avrete tempo per divertirvi, vedere luoghi magici, opere d'arte stupende, assaggiare cibo che non scorderete. Per quanto l'inglese sia sempre più diffuso, vi suggerisco in ogni caso di sapere qualche frase che all'occorrenza, serve sempre.
Welcome in Italy. You will enoy magical places, amazing artworks. You will eat a gorgeous food. Even if English is more and more spoken in Italy, I suggest you to know some sentences. Here you are!
About The Author

About Italy
I love the colors of the sky during the sunset and walking with no shoes on the grass. I love laughing.