I appreciate the opportunity to review the following Road Test Sample courtesy of FRAAS: The Scarf Company via Lipton Publicity.
All thoughts &  opinions are own.
Living in Florida, I always thought it had to be Winter to wear  a scarf.  Cold weather isn't very common, so I would maybe wear said scarf a few times a year.  Then Pinterest came along.  Lo & behold, there are a BAJILLION ways to wear scarves & it doesn't have to be Winter!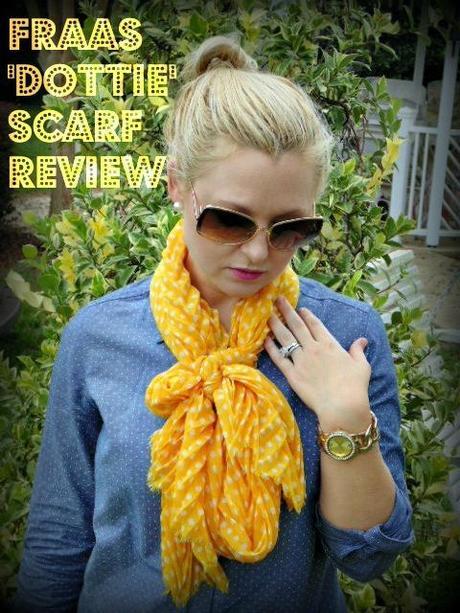 I never in a million years thought I would be wearing a scarf in August in Florida, but thanks to this stylish FRAAS 'Dottie' Scarf, I can look fashionable AND comfortable.  This adorable scarf is also FUNCTIONAL.  It can be worn as a head wrap, waist wrap, sarong, & a shawl.  Add the functionality to the soft polyester polka dot  crinkle material, & you have a wardrobe staple that you can wear for years to come! Here are some additional ways that I styled the 'Dottie'.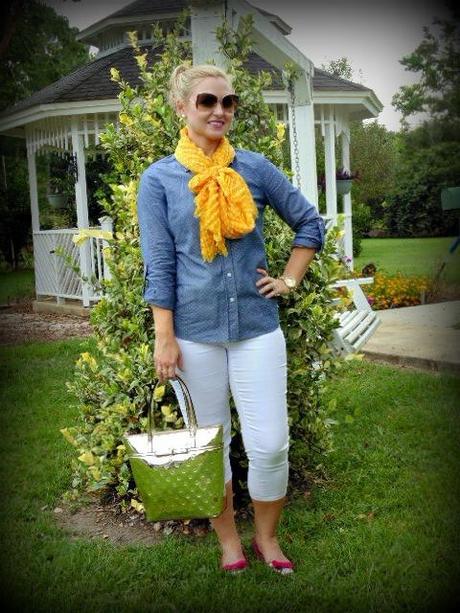 I have absolutely no earthly idea how I got this tie/bow-ish 'design'.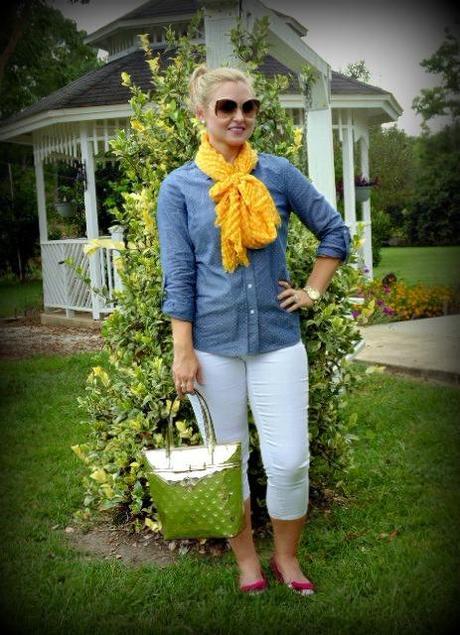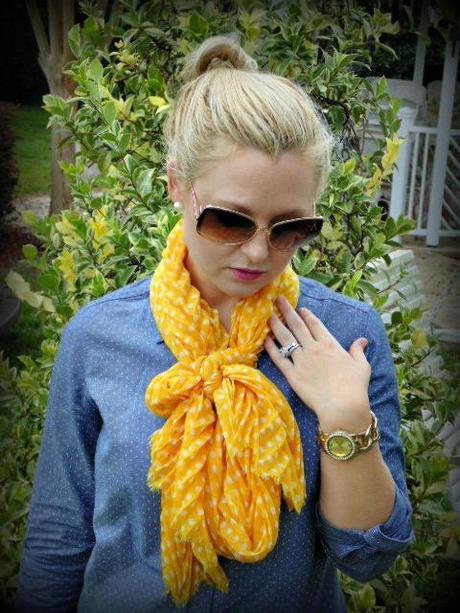 Better view of the crinkles & polka dots.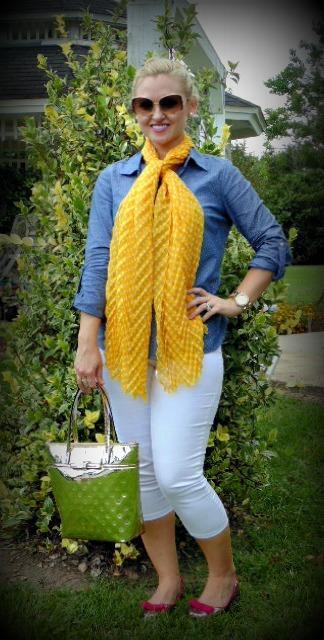 Just channeling my inner Amelia Earhart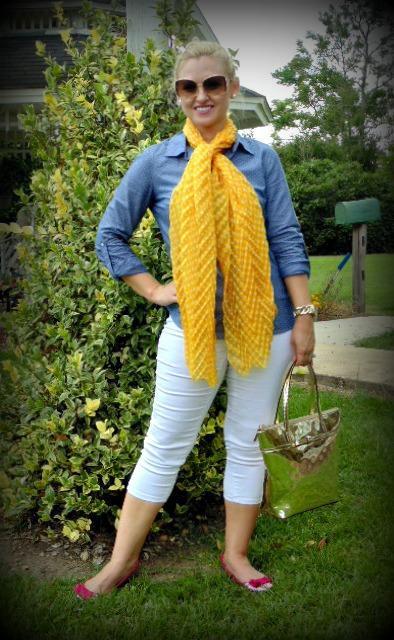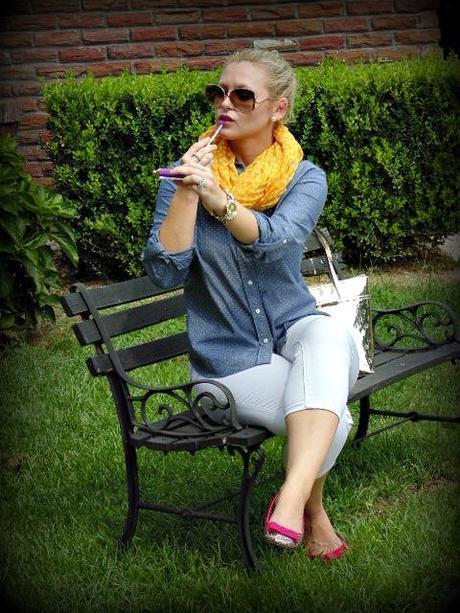 Mixing it up with a little infinity style & a mirrored lip gloss.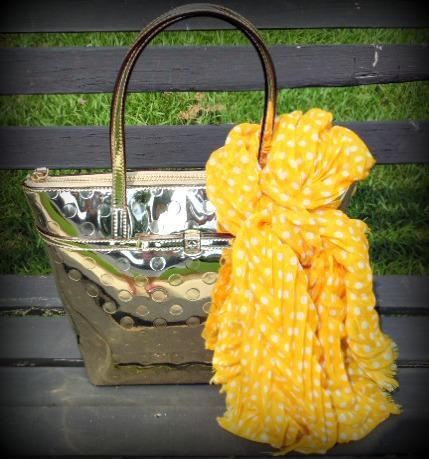 If you get tired of wearing your scarf, or just want to add a pop of color to your favorite bag, simply tie your scarf onto the handle & voila!
At $32, you can purchase the 'Dottie' in Turquoise, Yellow, Pink, Green & Taupe worldwide via department & specialty stores as well as online retailers. Select styles are available on FRAAS & AMAZON.  You may also order direct from the company by calling 212.575.0191.
What do you think of the 'Dottie'?
How would you style her?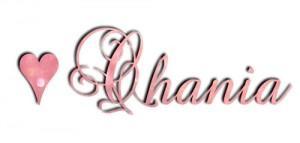 <="">

Google+