We would like to start our tale of exploration and adventure in our final country of this trip; Brazil, with rapturous, vibrant and colourful descriptions of…bitter disappointment, frustration and stupidity – something that has absolutely nothing to do with Brazil, oh no, this post is dedicated to the stupidity of…Natwest Bank.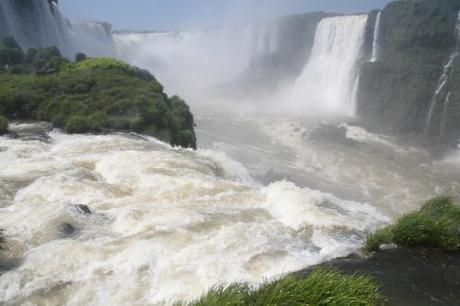 Before we begin our tirade on the 'idiot bank', we had to actually get to the border, progress through it and on to our hostel in the Brazilian town of Foz do Iguacu. Rewinding a touch and putting us back in Argentina, our ever-helpful-hostel owner told us the easiest way to get to the border and it really was pretty simple. The short walk (turns out it was a short walk when actually undertaken in the right direction) to the bus station saw us board a regular, local bus that drops you off at border control where you can then get your passport stamped and wait for a second bus to take you into the main town. The border crossing was straight-forward and it gave us chance to exercise the Portuguese that Everyday Somewhere had taught us. We were proud of our delivery of; "Bom dia, tudo bem? Qual é o seu nome?" and after our offering, presented with a truly gringo-esque accent (think Ray Winstone and you're somewhere close) we waited there with a smile on our face as the border control officer responded in what can only be described as a beautiful, flowing song made up of words that, to us, made absolutely no sense at all. With a look on our face of true confusion (picture a baby licking a lemon) we eventually found the train-of-thought to attempt another line; "Você fala Inglês?" Thankfully, she did indeed speak English and we were soon on our way into the town and the Brazilian side of the Iguazu, sorry, we're in Brazil now…the Brazilian side of the Iguacu Falls.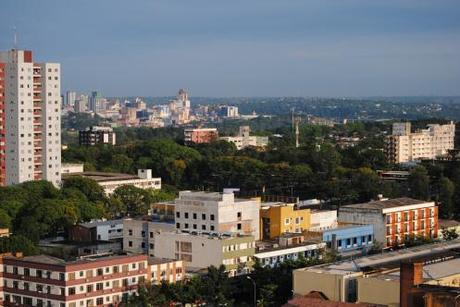 We had left early in the morning so we could check-in to our hostel and have enough time to take a day-trip to the falls before moving on the following morning to the capital of Parana; Curitiba – good plan, right? The guys at the hostel were very welcoming and helpful and we were soon armed with information on which bus to get, where to get it from, what to expect to pay and how long to stay at the falls, all we needed now was to get some Reals, the Brazilian currency, and we were off! "Where is the nearest ATM amigo?"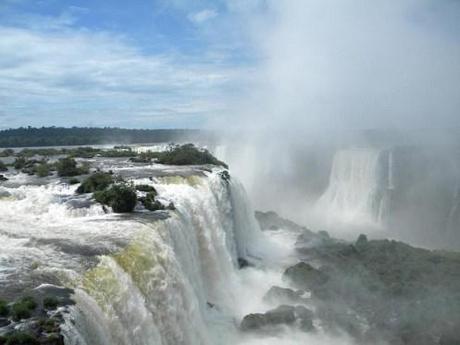 Foz do Iguacu is a much bigger town than we were expecting, especially when you consider that its Argentinian Sister is more of a quaint, village-feel-of-a-place. Foz reminded me of somewhere like, say, Watford or Reading in its layout and size. Because of this fact I had no problem finding an ATM, and although after trying to take out some money and receiving an error message from the first one, I wasn't too concerned as there were other options. Five ATM's later and five progressively more distressing error messages received, we were beginning to worry. Not to panic though, there must be a currency exchange place – a 'casa do câmbio' where we could change our remaining Argentinian pesos into Reals. Thankfully; there were three in the town, annoyingly, all were shut for the day.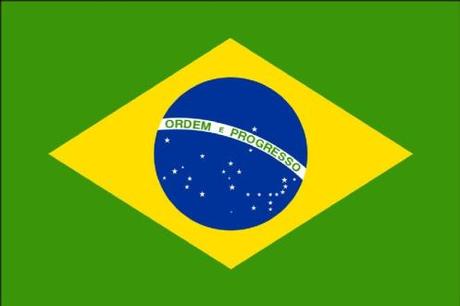 Skype is not only a useful tool to stay in contact with friends and family back home, it proved to be as equally useful as a tool in which to experience stupidity from a very well-known bank. Having called Natwest to advise them that we were unable to get any of our money, we were told that a block had been placed on our account as there were some suspicious transactions occurring in a place called 'Bazil'. Upon hearing this news, we referred them to a conversation we have almost a year ago, and an e-mail, advising them of all the countries we were going to be visiting and when; looking for reassurance that our debit and credit cards would not be blocked. 'Shane' on the other end of the line advised us that we had indeed undertaken these actions and yet; there was nothing he could do. We would have to visit our local branch (in Bedfordshire, England) with some photo identification to have our accounts unblocked. That is fantastic news Shane, thank you for that but, in case you've missed the point…WE ARE IN BRAZIL! Getting nowhere at an incredibly fast rate with our new nemesis 'Shane', we decided to see if there was any way in which our hostel might be able to help. Collectively, we decided that with 100 Argentinian pesos, that would be exactly enough money to pay for the one night in our dorm and to get a taxi to the airport, that was if we didn't buy anything, at all, to eat or drink…until we had arrived in Curitiba and to our host…that would be approximately 36 hours of no food or dink (other than tap water).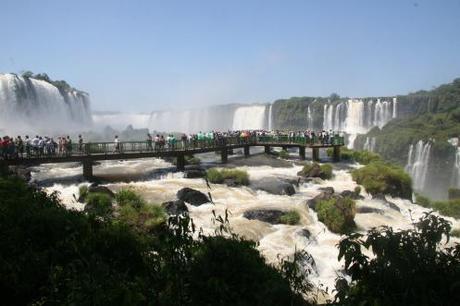 An early morning taxi got us to the airport in good time and we were on our way toCuritiba and the start of our true adventure in Brazil. There was actually a point to this post – people have asked us what to do about money when travelling, or perhaps the best 'format' in which to take your money. In truth, we never had a problem with a debit or credit card on our travels up until now, but in hindsight we would have loved to have had a 'cash travel card' with us at this point, so if you're thinking about getting one, we would say; "do".

We feel it is worth mentioning at this point that our blog takes on a slightly different feel for the majority of the time we spend in Brazil: Regular readers will know that we made truly special friends in 'Everyday Somewhere' and were fortunate enough to be completely looked after by their family and friends while in this astonishing country, making it one of the most amazing experiences of our lives.
We may not have had the chance to visit the falls ourselves, but check out this video from Everyday Somewhere
S