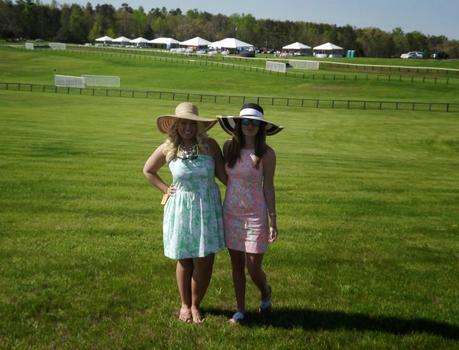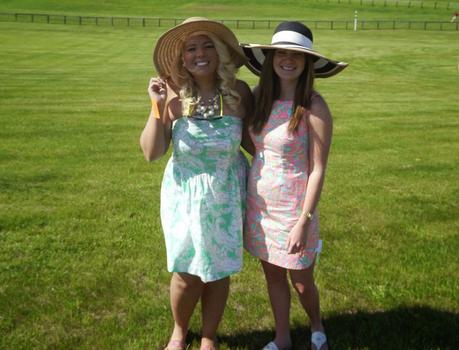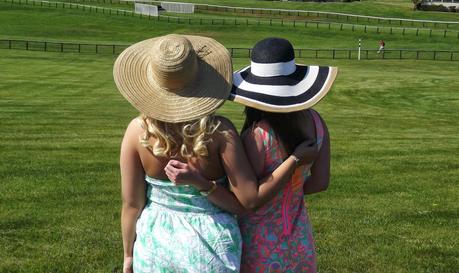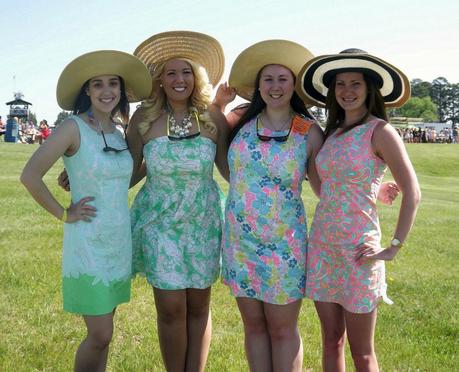 (What I Wore: A Lilly Pulitzer Chandie Dress, Lilly Pulitzer pearl bauble necklace, Jack Rogers sandals, and a Target sun hat) 
Foxfield 2014 was an absolute success! With two of my best friends by my side, some great weather, and great memories made...it was the best race yet! I'm happy to report little to no sunburns (minus TJ...he was down for the count.) 
I had attempted to do without a sunhat because the one I wore last year had gotten bent during travel this summer and was a no go. However one of my dear friends talked me out of it and I went off to Target on Friday night to fix the situation. I was glad that I made the trip because I might have been just the slightest bit sunburned if I hadn't. 
Decked out in our Lilly dresses, Jack Rogers, and pearls; the girls and I took on Foxfield and it was awesome! 
I can't wait for next year and the adventures that it brings! My best friend and I have already agreed that even when we move to Savannah, the trip back to VA would be worth an annual tradition! 
(We of course had to get our picture in front of the Vineyard Vines SUV as we do every year!)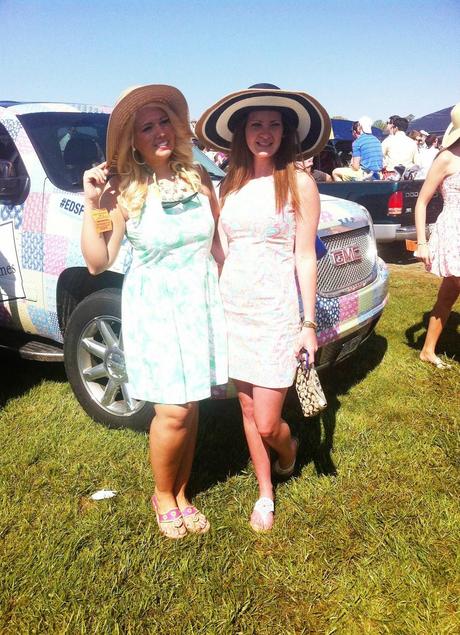 Until next year Foxfield; thanks for a fantastic time! 
xo
BCC