10/20/2011 – by Cynthia Wright
If you or someone you know happens to be a writer waiting for their next big break, perhaps you should take a gander at Fox's NEW writing workshop. Right now Fox is accepting submissions for their experienced writers program welcoming writers that come from 'diverse' backgrounds. The program will be run by Fox's Audience Strategy division and is geared towards "nurturing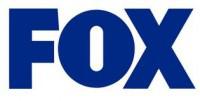 It's FOX, y'all...
experienced writers with diverse voices, backgrounds and life experiences by creating a strong pipeline of well-rounded talent for potential staffing as writers, story editors or show runners on Fox productions."
The writing intensive is open to any writer coming from a diverse background, whether it is racially, ethnically or sexual orientation. The program will start in February 2012 with a class of 10 participants who will be mentored by Fox directors, screenwriters and creatives from all aspects of TV, films and digital entertainment. The overall workshop will last a total of 4 months, with a curriculum focusing on developing original material, learning writing skills for multiple mediums and exploring the business of media and entertainment.
At the end of the program, one writer will be selected to be Fox's Intensive Fellow, who will get further assistance with their writing project. Fox also commits to buying and developing the winner's original submission as well.
The deadline for submissions is November 9th. In order to eligible, the writer must be nominated through one of the program's  partnering organizations or submitted via a talent/agency management company. Other requirements include that all candidates must have already published/produced material in TV, film, literature or theater.
Participating organizations are as follows:
Film Independent
Coalition of Asian Pacifics in Entertainment
National Association for the Advancement of Colored People
New York Foundation for the Arts
Visual Communications
Writer's Bootcamp
National Association of Latino Independent Producers
Organization of Black Screenwriters
East West Players
Women In Film Los Angeles
Media Access Awards
More information can be found here: www.fox.com/audiencestrategy