Hello Ladies!
Today I was sitting in my room with no work so my devil mind force me to do a new nail art as I had nothing in my mind I just took any two or three nail paints and just started with my imagination. This is what I did with my nails----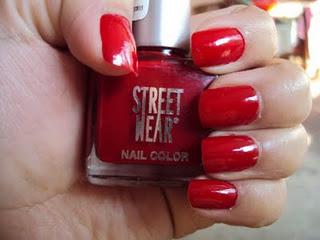 First I just painted my nails with red hot color which is my hubby's fav. color on me.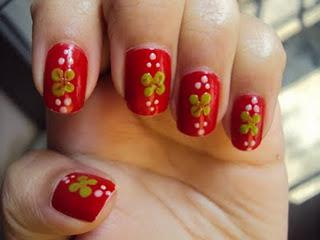 Then I put four drops of green color and join them with the orange stick which become a nice four -leaf which is also known as lucky leaf.
Done.
I hope you like it.
Vertu.