Finding great places to grab a yummy vegan meal is not exactly challenging in Southern California's coastal towns. In fact, the options are overwhelming. My favorite restaurants are never all about the food and service. I require a certain 
je ne sais quois
 and, also affordability. Views, outdoor seating where my dog can join me, and nice bathrooms rank highly too. Here's a roundup of my favorite places to munch when I'm in SoCal: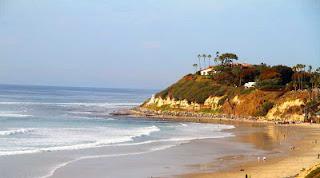 Cardiff-by-the Sea
Ki's Restaurant
,
Cardiff-by-the Sea
. All animal ingredients are sustainably and humanely raised, and, whenever possible, locally sourced. Amazing view of some of the most beautiful coastline in the world. Dinner for 2 can easily come in under $40. My fave dish: stir-fried fresh seasonal veggies sauteed in pineapple tamari sauce over brown rice topped with cashews and tofu.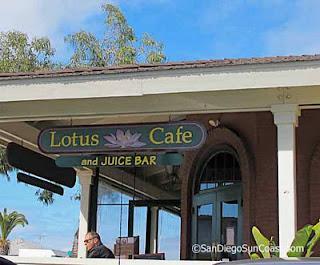 I lived in Encinitas for 13 months in the 90's
Lotus Cafe & Juice Bar
,
Encinitas
. On first glance, I fell in love with the giant Ganesha (my favorite god) statues. The menu, too, is enormous. I usually order grilled seasonal veggies in balsamic vinegar with crispy tempeh (which reminds me of Bali), brown rice and a side salad. For a high protein, lighter meal, try Yogi Bliss. Best of all: outdoor seating that welcomes your dog, even when he/she is not displaying angelic behavior.
Hill Street Cafe
,
Oceanside
. Try the vegan surf and turf—a huge tofu steak and portobello mushroom marinated and grilled to perfection, with brown rice, sauteed veggies and salad. Delish! I also love the garlic sauteed greens. The staff, like most SoCal coastal people, exudes friendliness. Outdoor seating for those who prefer to dine with their pets.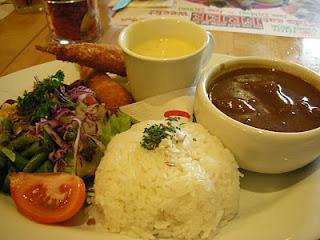 Lotus Thai Bistro
, Carlsbad. Perhaps I favor anything with "lotus" in it's name, but this is by far the best Thai food I've ever enjoyed. And that includes every dish I ate while in
Thailand
. Serves traditional Thai food along with house specialties. You can specify how spicy you like your dish on a scale from 1 to 10. Hint: 7 is too spicy. Quantities are big enough to carve out three meals from most dishes, so bring along a friend or two.