Recently I found myself amongst the Sloane Rangers of Chelsea, spending a Saturday morning perusing the gorgeous wares at Holly's House.
Founded by Interior Designer, Holly Wick, this beautiful shop sells and eclectic mix of homewares and furniture. Alongide modern pieces, you can find vintage one-offs and so it's a perfect spot to find a Christmas pressie. Here's a few of the pieces that caught my eye from Holly's collection of 'new pieces.'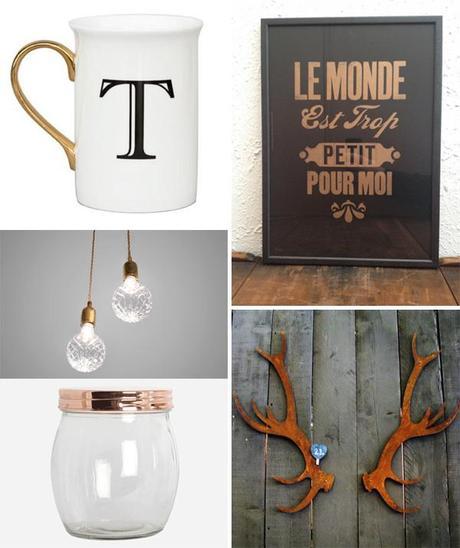 ABC Mugs – £30 | Le Mond Print – £32 | Crystal Bulbs – £189 | Copper Jar – £6.50 | Rusted Antlers – £129
I am seriously in love with the Le Mond print; the black and copper combination would make a strong statement, although I'm not sure I'd agree that the world is too small for me!
On to the vintage selection, the cinema style chairs would look fabulous in the right setting.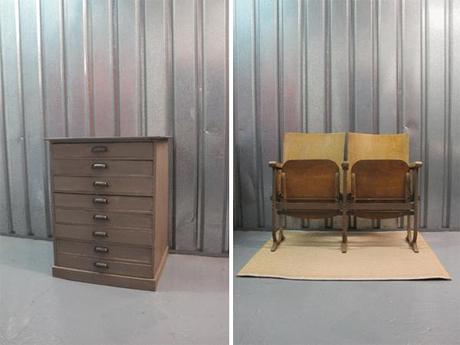 If you're in the New King's Road area do pop in for unique and design led pieces.
Holly's House
283 New Kings Road,
London SW6 4RD
020 7736 2222
Happy Weekend
Lauren x