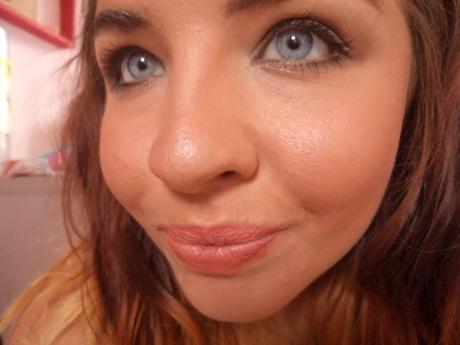 Base: L'Oreal Revitalift Repair 10 BB Cream in Medium (review) Foundation: Rimmel Wake Me Up Shade 200 Soft Beige (review) Concealer: Benefit Erase Paste No. 2 Medium (review) Bronzer: Clinique True Bronze Powder in Sunkissed Blusher: Vivo Peaches and Cream (review) Eyeshadow: Maybelline Color 24hr Tattoo in On and On Bronze (review) Eyeliner: Collection 2000 Gel Eyeliner in Black Mascara: L'Oreal Million Lashes Brows: ELF Brow Kit (review) & HD Brow Beater Lipstick: Revlon Matte Smoked Peach (review)


My Camera isn't my friend at the moment and unless the pictures are super close they are not staying in focus so this FOTD is up close and personal. Haha. I love having a bit of a tan it means bronze eye-shadows and coral lips look so much better on and they are without doubt some of my favorite shades. A lot of product favourites are in this post are ones that I'm reaching for time and time again.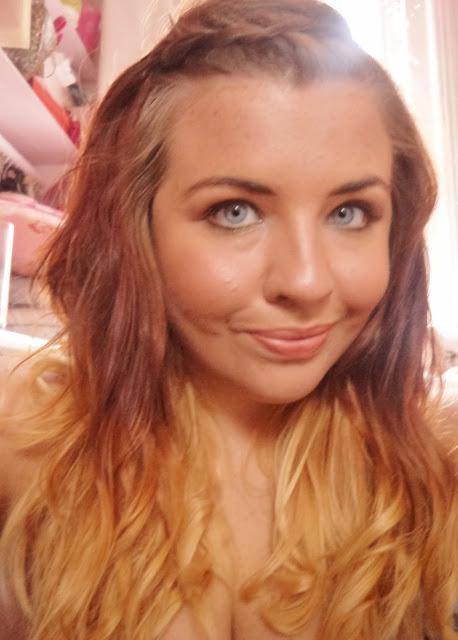 I also wanted to add this picture (

which I really don't like but its the only one I could get remotely in focus

) to give a little hair update. Since committing to the bleached tips in April I've realised there's no going back really apart from cutting it all out so decided to take the blonde a bit higher so it all blended in a little more. I just used the same Jerome Russell Bblonde Highlighting kit and blended up from the tips I already had done. I much prefer it like this, I'm so fickle with my hair and already want to change it but bleaching is definitely a commitment I'll need to stick with for a good few months till it grows down a bit at least.