There are many children in need of a good home, a good caregiver and a life filled with love. If you are interested in providing a foster child with love and care, then you should seriously consider becoming a foster parent. Fostering a child is an amazing experience for both the adult and child. However, this is not to be confused with adopting a child. There are significant differences between adopting and fostering a child. The following is a list of some of the major differences between two: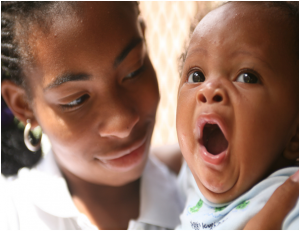 Legal
Legally speaking, to become a foster parent of a child is meant to be a temporary scenario. Fostering is designed to give the child a home until reunification with a biological parent can take place. Adoption means you are entering into a lifelong scenario with a child. You will have a legal responsibility for the child well into their adulthood. Additionally, foster parents do not have the same legal rights as adoptive parents.
Financial
Foster children are taken care of via a monthly stipend. Although you may receive financial assistance as an adoptive parent, the aid does not cover daily expenses, extracurricular activities or day care.
Responsibilities
As a foster parent, you share in the decision making process with the foster agency and sometimes even with the biological parent. Adopting parents take full responsibility of the child and make the decisions for every detail.
Relationship with birth parents
As a foster parent, you will have the opportunity of working with the biological parents in some capacity. This also means you will have a familiarity with the parents, which means there won't be any significant issues if they show up one day. Adoptive parents most likely will never meet the birth parents and can deny any interaction between biological parents and the child if they deem it appropriate.
Foster Adoption
Foster adoption is being widely considered as the best form of adoption for the kid. Although there are many differences between the two roles, a combination of the two seems the most ideal scenario when adopting a child. Foster adoption has many benefits including already having a familiarity with the child, the agency and the biological parents if they are still in the picture.
Foster parents already have a relationship with the child. This makes it easier on the child because he or she knows the adoptive parent. Foster parents also have a great understanding of the child's background, which will help in raising the child.
A foster adoption also means the child gets to stay in the same environment like school. The child will be able to continue spending time with his or her friends.
Lastly, a foster adoption means that the foster parent has most likely already had contact with the birth family. This is good for the child, especially if his or her birth family has other children. The adopted child will still get to see the birth family, provided it's a safe and healthy environment.
About the Author
My name is Jason Kerner. I am a freelance writer for a number of websites. My work covers travels, how to become a foster parent, health and lifestyle-related niches. If not writing, I turn to my private comfort playing with my puppies or spending time on the beach.
Photo credits: http://www.flickr.com/photos/[email protected]