Wow..
So over the last couple weeks we have been working hand in hand with some of Canada's leading music industry personel to put together one heck of a night in Toronto in support of the families in Fort McMurray that have lost everything. Here are the details on what is sure to be a night to remember.
TORONTO - May 26, 2016 - KX Country along with Sound Check Entertainment are pleased to announce an incredible line up of talent that will play an evening of music at The Phoenix Concert Theatre in Toronto on June 9th with 100% of proceeds going to the Red Cross for Fort McMurray.
The evening will feature personal, acoustic performances by some of the top names in Canadian Country music, with the likes of Tim Hicks, Jason Blaine, Autumn Hill, Cold Creek County, Wes Mack, Madeline Merlo, Meghan Patrick, Cory Marquardt, James Barker Band and Dani Strong currently set to take the stage for a night of amazing music.
In just a few days, after Sound Check Entertainment and KX Country combined forces, the Canadian Country Music community responded quickly and passionately to lend support and aid to the on-going relief efforts in Fort McMurray, Alberta. KX Country Vice-president Steve Kassay says "Everyone was buzzing about the tragedy in Ft. McMurray. We knew that together with the teams at Sound Check and The Phoenix, a benefit show could quickly be organized. Everyone came to the table ready to help and ready to work."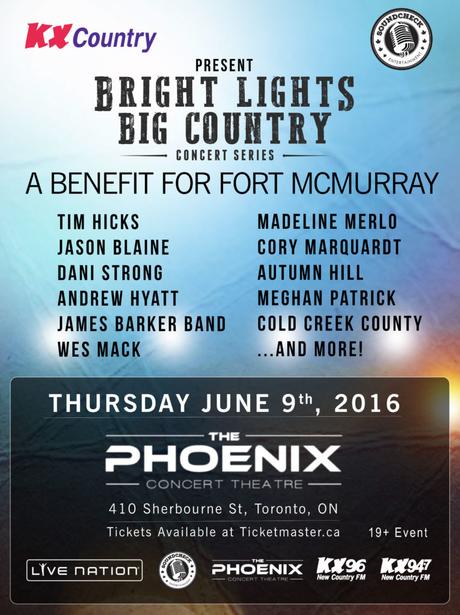 Tickets ON SALE:
Thursday, May 26th @ 10am via ticketmaster.ca - TODAY!!!!!
BUY TICKETS HERE TODAY at 10 AM Sharp. We know this one is going to sell out fast so don't wait to grab your tickets!
Ticket Options
General Floor = $24.50 + Taxes & Surcharges
VIP Balcony Seating (100 Tickets ONLY) = $40 +
It's gonna be a night you will not want to miss.
Corey Kelly / @CoreyKelly76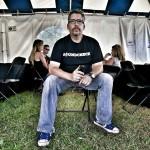 Born and raised in small ltown Ontario, Love me some Whisky & Country Music. Blogger, Photographer and Country Music Junkie.