Hi Guys! I went to fort Lauderdale this weekend to celebrate the anniversary of me and my BF. Here are some pics from the 1st day.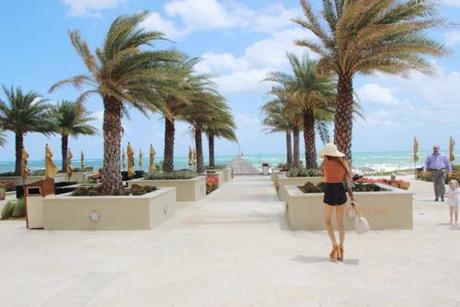 The view at the Marriott was spectacular but weather was insane! The wind almost blew me away a couple of times lol!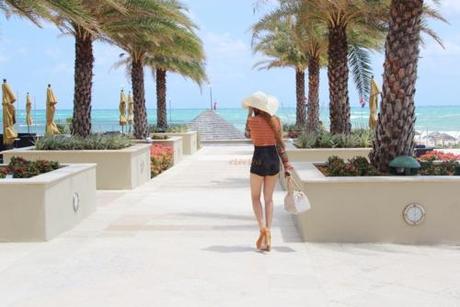 Me on the way to the pool area.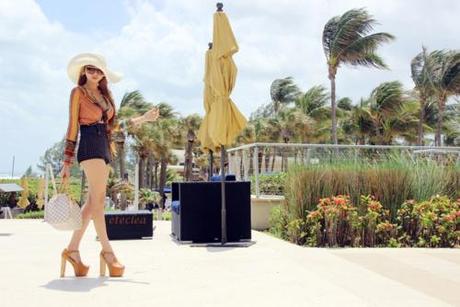 Top: Morgan De Toi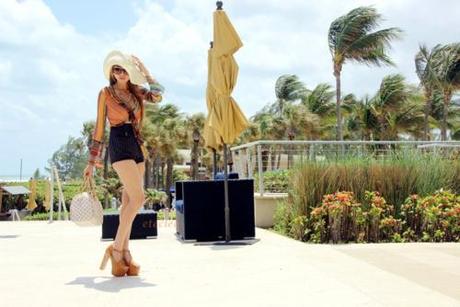 High Waisted shorts: bought from the flea market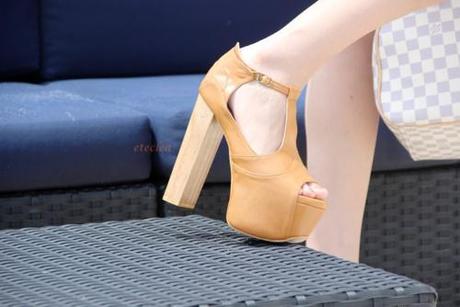 shoes by DAS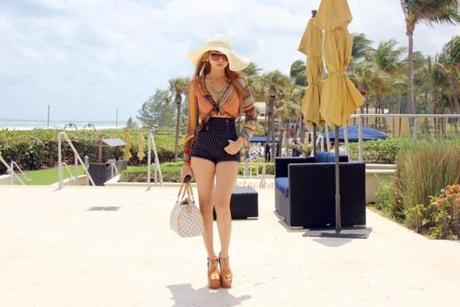 Inspiration for this look is the 1950's summer with a twist of the 1970s! :)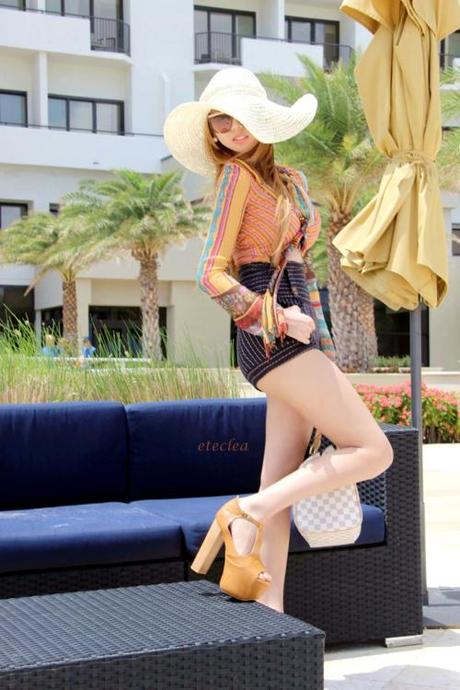 Sun glasses from xoxo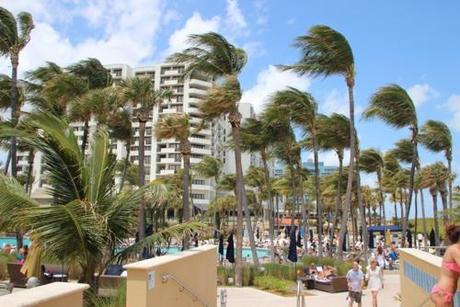 see how windy it was!!! >_< gaaah :(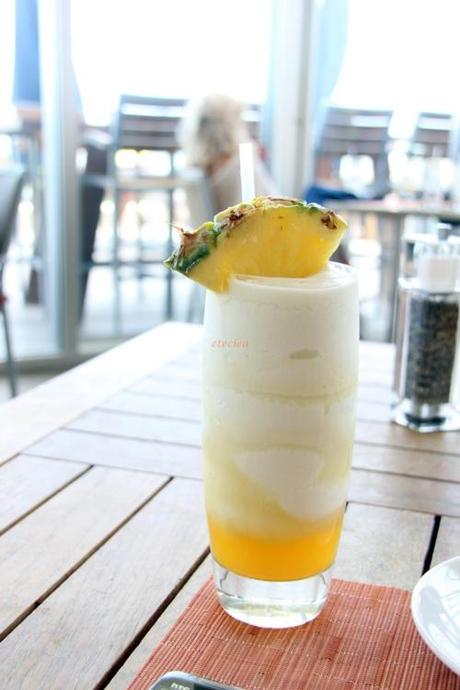 My Pineapple shake.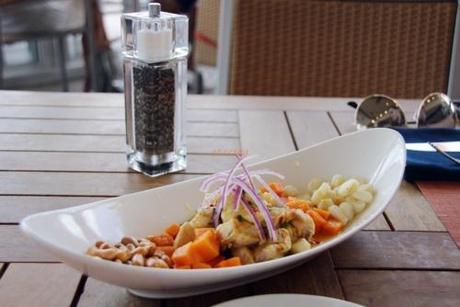 Peruvian ceviche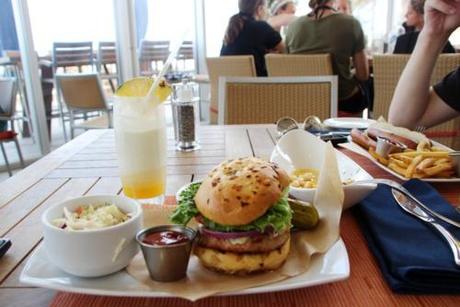 Turkey Burger.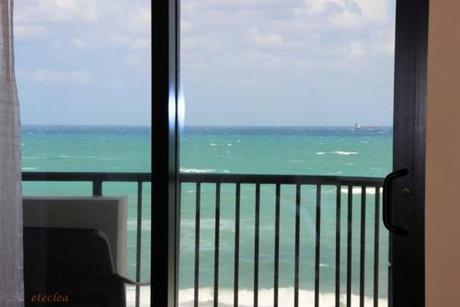 The view in our room.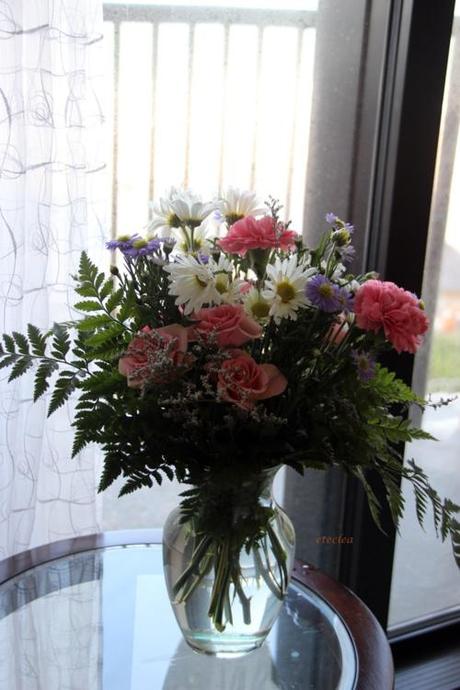 My flowers waiting for me in the room :)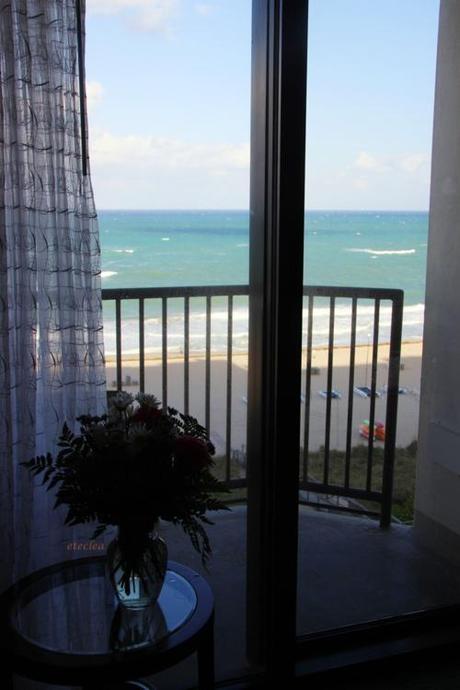 I didn't really got the chance to swim that day at the ocean since the wind was crazy and I got real sick from a food I have eaten the previous day which sucks real bad T__T.
But I am feeling better that's why I am keeping up with my backlogs, more posts soon guys!!! <3 mwaaah!