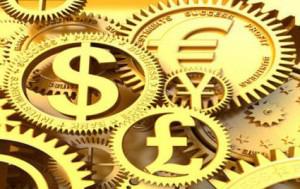 Pakistan's Forex reserves fell to an alarmingly low level of $14.406 billion. State Bank of Pakistan has revealed decreases of 3.3% in one week. Debt consolidation is the main reason behind such a decline. Pakistan has recently paid $109 million installment to International Monetary Fund (IMF).
Apart from debt consolidation, low foreign investment is another main factor behind decline in Forex reserves. SBP documents reveal that official foreign reserves are below $10 billion now. This means that country face severe problems in Balance of Payments in near future.
Pakistan has to make several external debt repayments in November 2012. Some of the major payments include a $106 million SDR payment and payments to International Monetary Fund (IMF). Under these circumstances, Forex reserves will deplete further and will put more pressure on balance of payments.
Situation is not expected to ease even in the next year. During FY 2013 Pakistan has to make debt repayments of almost $6 billion.  Draining out such a huge sum from national exchequer will put more pressure on Forex reserves.
Apart from depleting Forex reserves, debt repayments are expected to exert pressure on local currency as well. Pakistani Rupee has already depreciated by 10% against the US dollar over past two weeks.
The only ray of hope for economy is Coalition Support Fund. Pakistan is expecting to receive $600 million from the fund by November 2012. If received, this amount will provide just a marginal relief to the economy.
The only instrument to improve the situation is to get fresh Forex reserves through FDI. But no major FDI is in sight due to deteriorating law and order condition of the country. Remittances by expatriate Pakistanis can be another option but Government is not pursuing this tool seriously. Under the circumstances it seems inevitable that Pakistan will be looking for some bailout package by the end of next year.