Who doesn't like Forever 21?  
No, seriously, who?  I want to know!
Anyway, couple days ago my girlfriends and I had a girls night out and, of course, we went to the mall. To be exact, we only could go to Forever 21 and American Eagle.  We spent the majority of time at Forever 21, and they had a huge sale (as usual).  They just have so much stuff, that you need a separate trip just to go to Forever 21.  
Some of the items were ridiculously cheap.  You can't beat a $5 sweater, or a $8 jacket, that's for sure.
So, this is what I got.
I don't know, guys, if yo can see the color really good, but it's mint with black sleeves, which I loved right when I saw it.  It is a lighter type of sweater, and would look cute with black pants or jeans, and maybe pink necklace?  Mint and pink compliment each other.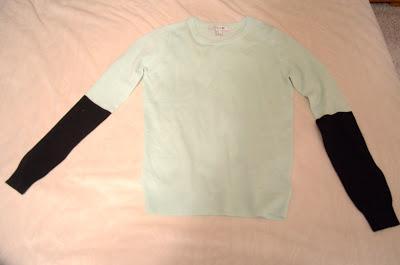 Sweater - Forever 21 (They still have it HERE)
The other item that I got was this leopard jacket.  I just love prints!  Here, that's it, no more needs to be said.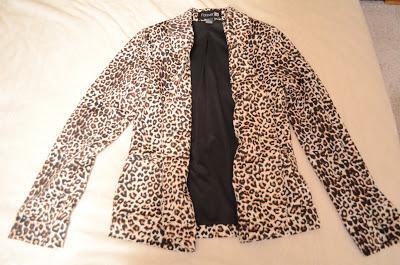 Leopard Jacket- Forever 21 (Sold out, similar HERE, and HERE, and this one HERE is very nice)
This adorable faux-fur scarf cost me probably $3.  
So, without thinking, I had to have it. It's burgundy color, and would look good with black and white.  
It's a little more expensive online though.  So if you want to get the same deal as me, you should go to the store.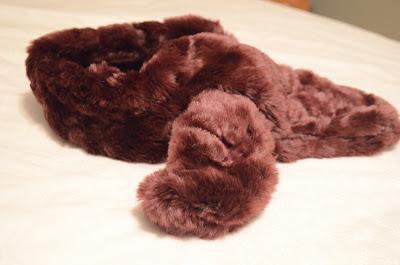 Faux-fur Scarf - Forever 21 (the same is purple only now  HERE, similar HERE and HERE)
And, of course, I couldn't pass their jewelry sale.  I got a ring and a necklace in gold color.  They would look good against black, red, and pretty much any other color :)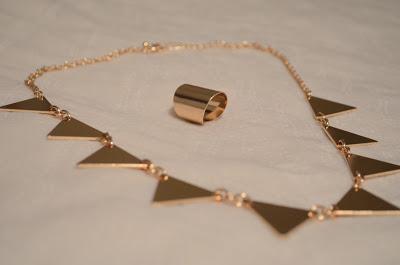 Gold necklace - Forever 21 (HERE)
Gold ring - Forever 21 (HERE)
And then, there is American Eagle, which I love as well.  Sometimes they have pretty good deals, too.
I found this top on sale, and I got it in size M (normally I wear S), because I like it a little loose for shirts like that.  It could be worn with leggings, or jeans.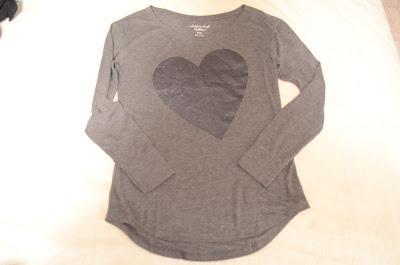 Top - Forever 21 (HERE)
Thanks for reading!
Hope you had a great Wednesday, and stay tuned for next posts 
where I will be wearing some of my new finds :)
K.H.
Shop Forever 21 Sweaters
Forever 21 Sweaters