Today is Force Friday, an elaborate event planned by Lucasfilm and Disney to debut the new The Force Awakens toy line. I'm a huge Star Wars fan. It's yet another thing my mother passed down to me. So, you'll understand why I'm so excited about all the great things going on in the Star Wars universe.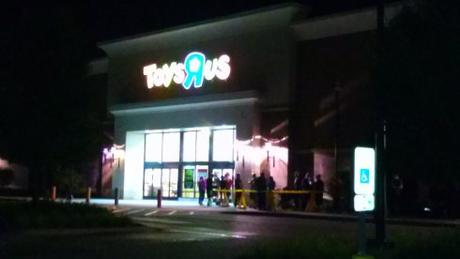 TRU, 15 minutes to midnight
10 minutes to midnight, my mom and I drove into the Toys R Us parking lot. There were about 20 people standing in line, waiting for the store to open. All Toys R Us locations opened at midnight to allow fans to see and purchase the new toys.  Target, Walmart, Meijer and other stores had limited midnight openings.
There was far less fan fare to the event than I expected.   Attendees who went to larger stores probably saw a lot more hoopla at the event. Our tiny suburban Toys R Us held a pretty low key midnight release.
Now, the thing with me is that I'm not an all around Star Wars collector. I'm a collector of C3P0. (See, I'm all about choosing a niche to collect over a large, all encompassing brand.) There were many new toys on display at Toys R Us during the midnight opening, but not many were C3P0 related, so I left with only a small bag of items.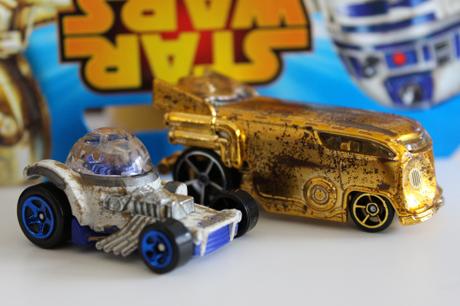 Cars
First, I picked up a cool Matchbox 2 set with cars inspired by C3P0 and R2D2. They are great examples of the quality of Matchbox. Both cars share characteristics with the Star Wars droids they are inspired by. Even cooler, they were designed to look like they were just off roading. I love them!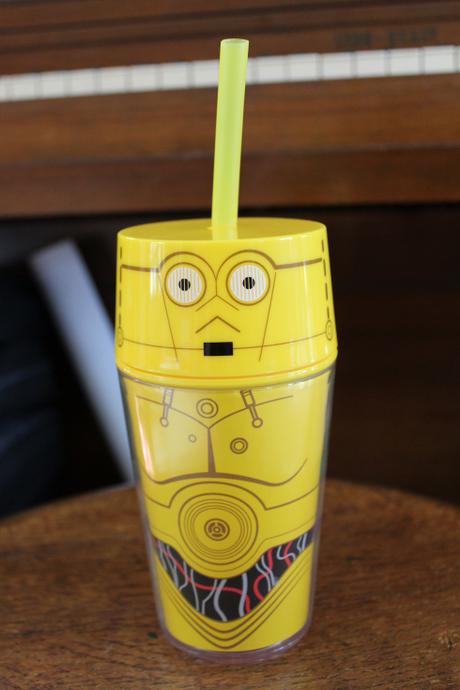 Mug
I also picked up a cold water mug that is made to look like a stylized C3P0.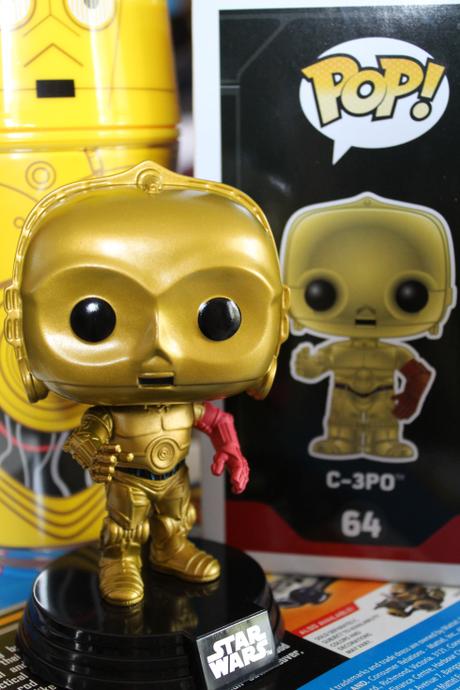 Funko Pop!
Last, I picked up a new The Force Awakens C3P0 Funko Pop! Bobblehead. Notice C3P0's new red arm.  When compared to my other Pop C3P0, they seem to have made improvements on the body. I love the small details in this new release.
Did you go to any Force Friday events? Are you excited about the upcoming Star Wars film? Share your thoughts below.
September 4, 2015. Tags: disney, star wars. Introductions & Reviews, Uncategorized.