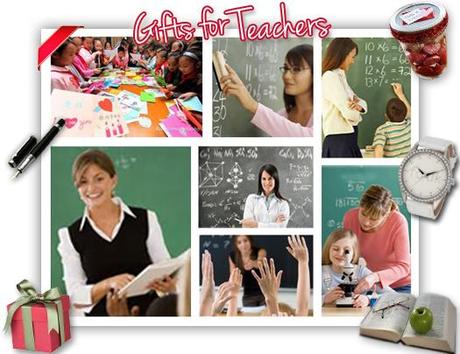 At a very young age we had the tender love of a teacher who gave school a meaning of home away from home. Right from kindergarten up until high school, her loving care and affection never ceased. On the occasion of International Women's Day it would be a nice way to showcase our love and affection towards our teachers, who have been there for us every step of the way. She has been the perfect example and impacted our lives with positivity and her zest to do things with love.
Surprise her with a gift that she will treasure. Show her how much you appreciate her who (second to mom and dad) has been the most important person in your life and if you have kids, she's probably the most important person in their life as well. Choose a gift they will enjoy and appreciate as well!
If it's for your kid's teacher, you could get your kid to make her a personalized card or painting that you could frame and gift to her. It's wise not to get into gifting a coffee mug as she probably has loads of them and will not want to add to the collection. A jar filled with candies and sweet treats is also a good idea that she will love to receive.
If you feel like splurging on her gift, there's always an option of gifting her handbag or a voucher at for a spa. Another wise idea for parents of little kids is to contribute and collectively gift the teacher a gift voucher, this way it will sum up to a good amount and she could spend it wisely on the utilities and other art and craft items she stocks up on throughout the year.
If on the other hand, you yourself want to gift your school teacher who you adored all throughout school a token of appreciation, for molding you to be the person you are today it would be a good idea to gift her beautiful garnet pendant. Also remember that since it has been ages that you have finished school and your teacher has retired, you could add a personal touch to it by spending an evening with her, recalling all the fond memories and reliving them.
The fact that a student spends time with them will be more valuable to them than anything money can buy. So think wisely, it's not rocket science and ensure you get the perfect gift for your teacher this International Women's Day.