TAKEAWAY: More than a redesign, what some of the US newspapers need is a rethinking of content flow and sectioning. Those 8-page sections are too anemic to stand on their own.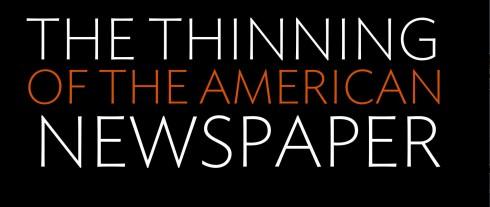 This is just an observation.  As I passed through Phoenix's airport this week, I picked up a copy of The Arizona Republic, a newspaper I am fond of, as I worked on a redesign of it many years ago.
The thought that came to mind: this is a real thin edition of a Monday newspaper.  And, as someone who travels the globe and picks up newspapers everywhere, I do notice they thinning of the great American printed paper.
The Arizona Republic this Monday had four sections, 8 pages each.
It would be so much better to have two sections of consolidated content, breaking down the old content organization, and providing busy readers with a more robust package to hold in their hands.
Main, local, sports and money—-that's how it is right now for a majority of US dailies.  Time to take that traditional content organization (which I admit served newspapers well for decades) to the test, sunrising and sunsetting content as you rethink it all.  I am sure that the readers will appreciate it as well.