I was through in Glasgow today for a training session. The weather was supposed to be miserable, and I knew I wouldn't have much spare time, so i didn't take a camera. Bah! So here's a shot taken on my mobile phone, – an old glasgow building that looks like it's been around 'for ever and a day'.
Thanks Simone, for this suggestion for a title for a gallery photo this week!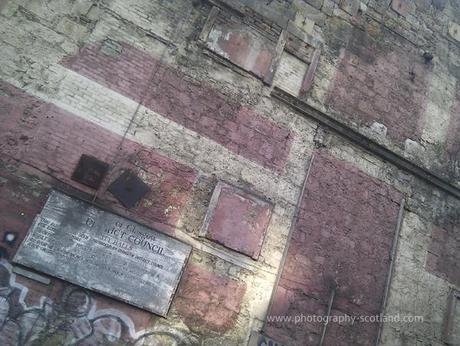 …and in case you're wondering, the sign at the bottom left took a bit of deciphering, but it says 'this building has been earmarked by Glasgow Council for essential repairs'. I'm assuming they never got round to it!