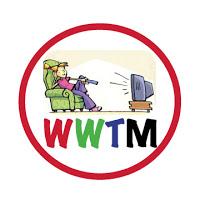 THE ANSWER TO THURSDAY'S TRIVIA QUESTION: Eastland School for Girls and Mrs. Garrett were all part of The Facts of Life
FIRST FIVES: Elke Raskob, Mike O'Dea, Dave DeSocio, Adam Cohen & Kathy Connelly HONORABLE MENTION:Brett Blattman
THE NUMBERS 
Wednesdays Broadcast Top 5
Big Brother-CBS 2.1/6.5
America's Got Talent-NBC 1.8/9.4
MasterChef-FOX 1.5/4.8
Last Comic Standing-NBC 1.1/4.3
Home Free-FOX 1.1/3.8
Wednesday's Cable Top 5
Big Bang Theory-TBS 1.0/2.6
American Dad-Adult Swim .9/1.9
Cleveland Show-Adult Swim .7/1.5
Bob's Burgers-Adult Swim .6/1.3
Little Women-Lifetime .5/1.3
Wednesday's Twitter Top 5 Primetime Ratings 
Tonight Show with Jimmy Fallon-NBC 59,000 Tweets
Big Brother-CBS 33,000 Tweets
Late Show with Stephen Colbert-CBS 22,000 Tweets
Key & Peele-Comedy Central 14,000 Tweets
Do Your Job-NFL Network 12,000 Tweets
Early Morning Ratings for the Week of 
GMA 1.6/1.9
Today Show 1.5/1.8
CBS This Morning .9/
-On Wednesday night, Jimmy Fallon broke out his ace in the hole BFF, Justin Timberlake for some big ratings and big ratings is what he got. Wednesday's show delivered a 1.2 RA1849 and 4 million viewers. Colberts show dropped from a 1.3 to a .77 and lost half his premiere viewers. 6.6 on premiere night 3.6 Wednesday night. The stunting and sampling will go on for a little while and then things will settle down. 
THE SHOWS 
Of course I tuned in to Thursday night football mainly to watch all of our new Verizon brand spots. Hope you all saw them! Once the final spot ran I had to turn it off. I hate the Patriots, I hate Tom Brady and my job was DONE! Go JETS! 
Big Brother
What the F was Julie wearing last night? The hair was amazing but seriously what was that outfit all about? It looked like Julie was wearing her figure skating practice outfit. Did the pants match the top? Was Les thinking about maybe a Britney Spears thing after the show or something? 

Twin crying is doubly annoying

MR nice girl? I think Liz is an idiot

Vanessa's unbelievable. Her 3 conditions were insane. She has some huge cajones. 

The twins sure do a lot of face mask treatments, don't they?

Johnny Mac has so many weird tics and habits how in the world does he have a successful dental practice?

Did you notice that Austin's Dog's wieners made their TV debut?

The Twins sister looks like them but I bet she's got issues. 

Steve and his Mommmmmmy, awwwwwww 

Love the jury house 

Has James washed that visor? I'm betting it reeks

nothing about Austin in Liz's speech

Bad move leaving Liz in the house. 

I didn't buy that Julia approved of Austin

The eggs rainbow challenge will take a longgggg time. I'm going to bed. 
THE OTHER STUFF
No juicy TV news today, but thought you'd all enjoy this clip from last nights Seth Meyers show. We know Neil Patrick Harris is talented, but here's further proof of just how talented he is. The ACTATHALON! https://www.youtube.com/watch?v=b0nNEdfGTvg
QUESTION OF THE DAY: My co-worker Christine and I were talking about it...It's all MEN in late night. Other than Chelsea Handler and Amy Schumer…any suggestions for who YOU THINK would be a great FEMALE late night candidate?
Friday's Trivia Question: What high school did the Brady kids go to? 
WWTM-Kristy
Like me on Facebook at Watching Way Too Much
Follow me on Twitter at [email protected]
http://watchingwaytoomuch.com
[email protected]