TheSortingHouse - Sorting the amazing from the awful…
Follow Friday
Welcome to Follow Friday on TheSortingHouse, where each most weeks I feature either a blog, a person, a movement, or anything really which has inspired me or has had me addicted!
I love hearing from you and if you'd like to get in touch about anything, or maybe you want to nominate someone or something for the Follow Friday feature? Why not let me know in the comments below, or you'll find my contact links under the Over to You section at the end of the post.
Continue reading to see who made TheSortingHouse Follow Friday this week and don't forget to Subscribe via email if you never want to miss a post.
Bunny Meyer | Grav3yardgirl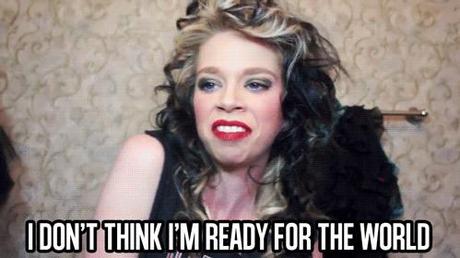 Bunny Meyer (grav3yardgirl) is one of my more recent Youtube addictions.
She is brash, loud, over the top and I love her. Admittedly, at first I found her unbelievably annoying, as I imagine most people will. For some reason however I just kept watching, and one video watched turned in to god knows how many. After watching a few of her videos I decided that I actually find her 'annoying-isms' endearing, and actually rather amusing hilarious.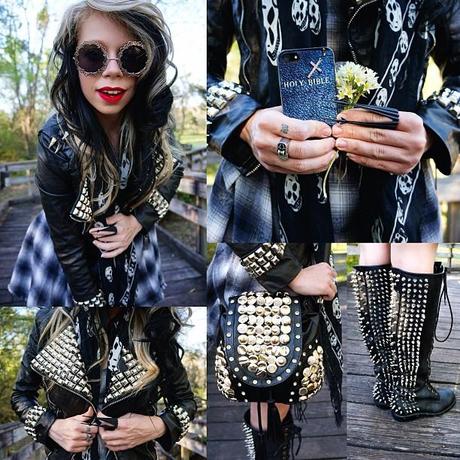 One of Bunny's many OOTD posts
Bunny started out making paranormal videos on her Youtube channel Grav3yardgirl, but soon began focusing more on outfit, haul and makeup tutorials. Love or hate the self proclaimed Swamp Queen, she has amassed millions of loyal followers across her social networks who she lovingly refers to as the Swamp Family.
She posts videos regularly, and some of my favorite features on her channel are her Tea Vlogs – where she just waffles on about anything going on in her life, and her Does This Thing Really Work series – where she puts an As Seen on TV product to the test (I presume this is similar to JML here in the UK?).
Bunny also has a Tumblr blog Grav3yardgirl worth checking out, where she collects anything she finds entertaining from across the web.
Over to You!
Do you love Bunny Meyer too? Or maybe you feel differently about the Swamp Queen?
Why not let us know in the comments below?
Or you can find me on ➳ Twitter ➳ Facebook ➳ Pinterest ➳ Instagram ➳ Google + ➳ #bunnymeyer
What's Next?
Are you an online contributor that wants to be considered for the Follow Friday Feature here on TheSortingHouse?
If so please send an introductory email telling me why you should be featured, along with suitable accompanying images for consideration to thesortinghouse @ gmail.com – don't forget to remove the spaces!
Want posts just like this by TheSortingHouse rounded up daily and posted right to your inbox for your convenience?  Just enter your email address below, click the verify link in the email – and you are set!
Enter your email address:
Home
*This page may contain affiliate links, view the Terms and Conditions to find out more.