I used to have a running joke with one of my vegetarian friends that we were going out for a Meat Fest. Now she eats meat, and I think she might be the second vegetarian I've converted! Although I didn't try Fogo de Chao with her, it is definitely the perfect place for a meat fest!
   Fogo de Chao is a high end Brazilian steakhouse and part of a national chain, although it certainly doesn't feel like a chain restaurant. When you walk in you're encouraged to first check out the salad bar and buffet complete with different types of salads, veggies, side dishes, antipasto, and my personal favorite - a bowl of bacon!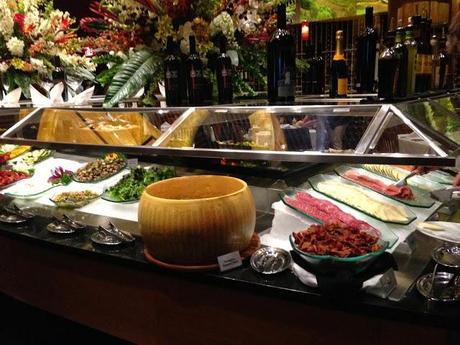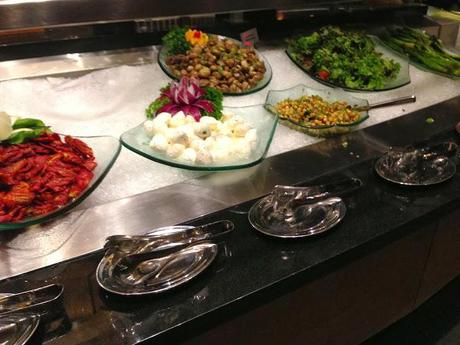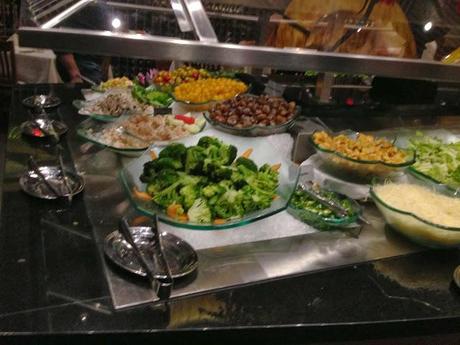 When you're ready to get started with the meats, you flip your card over from red to green and the many gauchos will start coming over to your table and slicing meat onto your plate. They just keep coming until you flip the card back!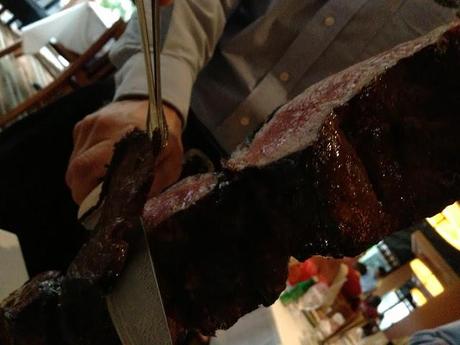 There were a ton of options available, several different cuts of steak, pork, chicken, lamb, and more. Some of my favorites included lamb chops, a bacon wrapped filet, Parmesan crusted pork tenderloin, linguica sausage, and chicken legs.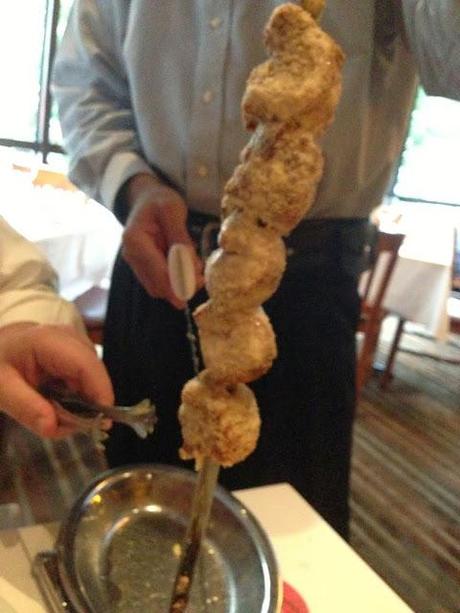 The meal also comes with several side dishes including Brazilian cheese bread, mashed potatoes, fried polenta, and plantains.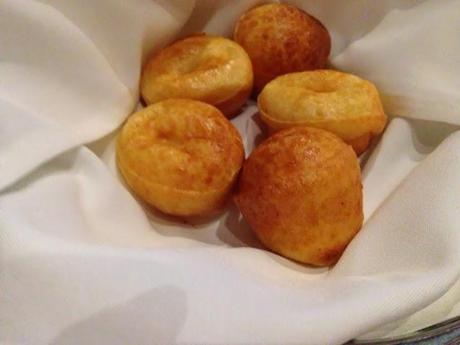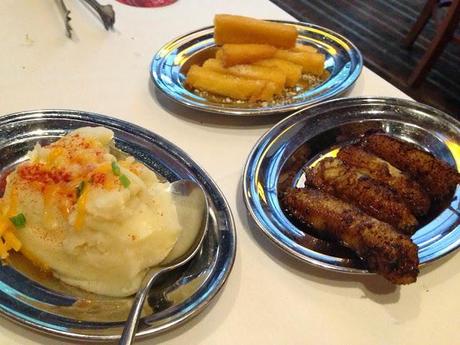 I had a great meal and left completely stuffed! Although I enjoyed the buffet, I would skip this (or at least be more selective) next time since the meats and side dishes are very filling. At ~$50 per person, it's a better value and leaves more room for trying all of the meats.