It seems that focusing on three things really paid off last month so it's time to reveal February's to-do list.
A bit of bedside styling
Back in November we bought a really lovely bedside table for the main bedroom from a smashing shop in Brighton (well Hove, actually…). We brought it home, positioned it in the room and then there it has sat for three months untouched and unloved and generally gathering a litte bit of dust.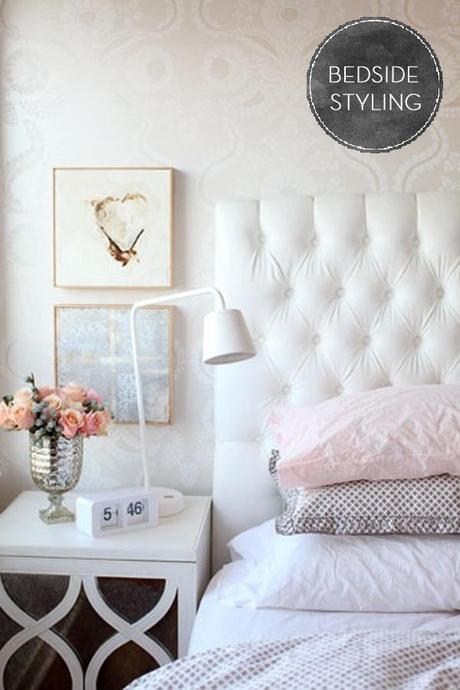 Image credit:: The Cross Design
It's probably not going to take longer than a few minutes to whack a few flowers in a vase, stack a few books and place a clock at a jaunty angle but it's going on the list because otherwise it'll stand empty for another three months.
Make-up Organisation
My dressing table drawer is closely resembling a jumble sale. There might be some terrific beauty products hiding in there but they are swamped by cotton wool balls, hair grips and loose lids.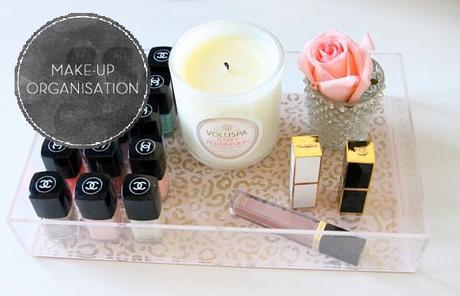 Image credit::
Nicole's Guide to Style
I'm aiming to have a clearout, sharpen the blunt pencils and clean my make-up brushes and then put them all back neatly in various containers. I know that in a week the drawer will return to chaos, but as least I'll have a fully functioning eye pencil.
Girlie Glamour
There's still a long way to go with the Industrial style bedroom but I went on about it so much last month I'm desperate to focus on another project.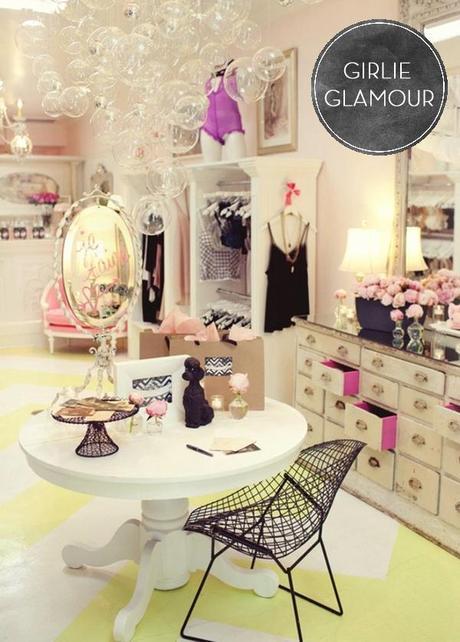 Image Credit::
Sarah Yates
Ever since I clapped eyes on the Faire Frou Frou Lingerie store in an old edition of Rue I have wanted to live in the shop. Desperate to get a dose of girlie glamour I'm hoping to start the search for a few bits of pieces to add some allure to the second bedroom. I can't wait to get started on the moodboard!
Hope you have a fabulous weekend and don't spend all of that hard earned pay packet at once!
Lauren x