I have come across several khaki colored bulletin boards for memos and reminders, but this is first of the kind that looks like an artwork! That's what got me all excited about reviewing the PinPix bulletin board. The product arrived in a well-wrapped package. And, the folks at ArtToFrames followed up to see if I had any questions or concerns. Well, it looks too beautiful in my daughter's room. This has completely transformed her room, and we are now able to keep track of some key dates on this elegant looking canvas.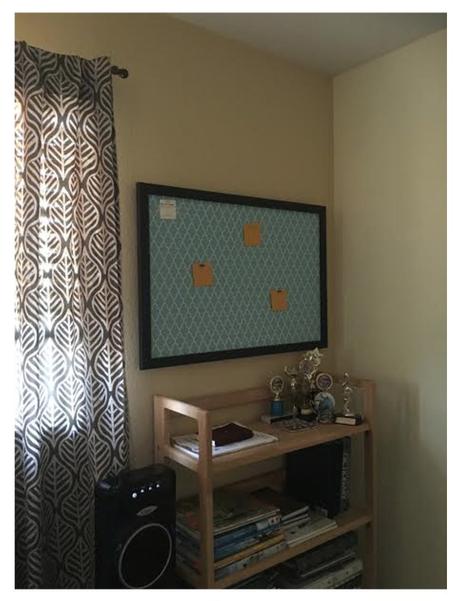 The canvas is made of a high-quality material that will not rip when pricked with a pin. And, the holes created by the pins will seal if removed within forty-eight hours due to the canvas's self-healing properties. I tested this feature and happy to see the holes I made disappear within the forty-eight hour period.
Visually, the board looks like artwork on the wall, and it will brighten up any space. It could be the kitchen, office, or hallway. The pins on this board get a ton of attention because of the way it looks!


Disclaimer: I received the PinPix Bulletin Board for review purposes and brand recognition. All opinions are mine.