This past week, my lovely cousin Francisca sat down with her friend and Manhattan's
 Senior Cut and Sew Designer at Ann Taylor LOFT,
 Amy Liu to talk about her style inspirations, what she actually thinks of celebrity fashion and of course, Spring trends!
---
Growing up in Hong Kong, LA and NYC, and hailing from the fashion houses of Phillip Lim, BCBG and Charlotte Ronson, my awesome friend of four years (almost half my time living in the big ci-tay) has a thing or two to sew – I mean say – about fashion. 
Currently Manhattan's 
Senior Cut and Sew Designer at Ann Taylor LOFT, 
I asked Amy when her passion for fashion first blossomed and where this season's looks are taking us in light of New York City's Fashion Week just ending and the floral window displays just emerging.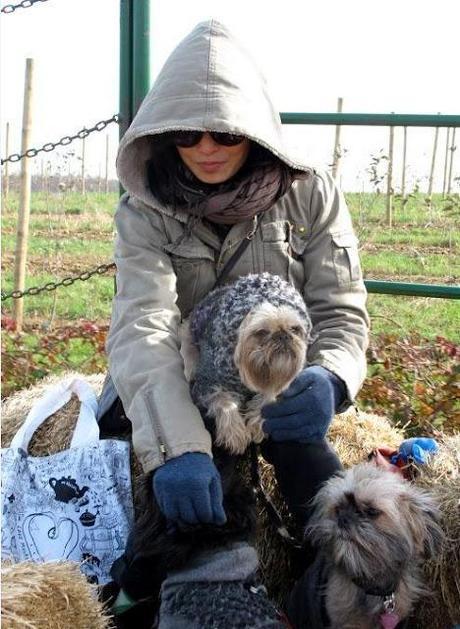 Amy with her pups Nacho and Monkey
FO:  What drew you to fashion?
Amy:  My love for creation. When I was a kid I was obsessed with paper dolls. The summer I was twelve I remember having more than 200 outfits cut out for my girls; I guess I knew then that clothes were my calling.
FO:  What can we expect from LOFT for spring/summer 2012?
Amy: The palette is a lot of bold colors ranging from pastel to florescent, and the shapes are super feminine with a lot of detailed cuts. My favorite item right now is the petite red crepe pants. The other day I paired them with a black and white striped sailor top and got a TON of glances and compliments.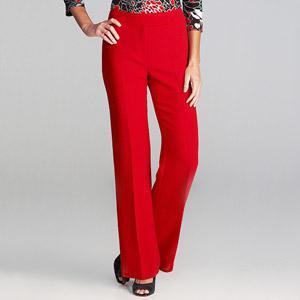 FO: How far in advance do you work on a season's line? Whose opinions influence your clothes?
Amy:  1 1/2 years in advance. I value Cathy Horyn's vision on fashion; she's been a fashion critic at The New York Times since 1999.
FO: What celebrities of late are rocking looks you like? Is there anyone out there you'd say is a source of inspiration? Amy: I continue to like what I see on the Olsen twins, Nicole Richie, Alexa Chung, Kate Bosworth Dree Hemingway, Margherita Missoni, Vanessa Traina and Rachael Zoe, but I also think celebrities get way too much attention. I actually prefer street style and fashion bloggers – they offer a sense of what is fresh and real.
FO: What do you like to do when you're not designing women's fashion? Amy: Make things. I'm always either cooking (i.e. spoiling my boyfriend and my friends) or sewing sweaters for my two dogs Nacho and Monkey. I'm actually in the midst of starting up a line of dog clothes that will directly benefit St. Jude Children's Research Hospital.The brand will be called Rethink Reuse Recycle and sold at The Urban Canis (urbancanis.com) on Lafayette Street; 100% of the proceeds will be donated. FO: What words of wardrobe wisdom can you leave with us? Amy:  Invest in key pieces and spend less on the super trendy. Also, really learn your dimensions; one of the best places to shop is actually eBay.
Just makes you want to go out and shop, doesn't it? I know where I will be heading this weekend - LOFT it is!