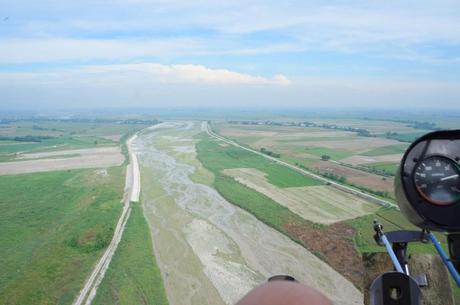 I'm flying! I'm flying!
I have always wanted to fly!  When I was younger, I dreamed of  becoming a cosmonaut, imagining how it might be like in space.  Time came when I felt this wasn't realistic enough so I told myself, I'm going to be a pilot one day instead!  But eventually, I found out how expensive it is to learn how to fly (and actually fly) so I shelved this dream of mine and ended up taking up something I felt was more practical in university instead.Fast forward to 9 yrs ago.  It was my first time in the US and on that drive from the airport to my cousin's place, there were airstrips near the highway which had huge ads displayed that said "LEARN TO FLY" or something like that.  This kinda woke up my dream to fly again.  I started looking up flying schools, computed how much it may cost, and while I felt it was do-able, I still thought I had to live and earn there before I can actually afford to fly.  After two trips to the US, I realised, life out there wasn't for me.  Putting behind (yet again) my dream to fly.Until this early this year, right around my birthday, I saw a deal for an intro flight class from one of the local group buying sites which got me really excited!  Finally, I'd be able to fly!  It was actually still considerably expensive but I thought, it's now or never!  In any case, was still relatively cheaper than flying in AUS or the US.  So the heck! I booked and scheduled for a class.That Sunday, I got up early, my mom accompanied and drove me to Pampanga, where the flying club was.  I was so giddy excited! Once there, I signed a couple of papers, had a quick intro on the controls and we were off on an ultralight!  What was so funny was during the 30mins we were there, I hardly spoke and had my hands mostly on my lap.  It wasn't scary.  It also wasn't as heart-stopping as I thought it would be. hahahaha but it was crazy cool and fun nonetheless!Flying was indeed surreal!  Who knew I'd be able to actually fly in this lifetime?  Who would have thought that dreams really do come true?Life is indeed awesome! :)
COPYRIGHT © 2011 JuanaTravels.