Name:
Louise Raynham
Company Name:
Louise's Blooms
Website:
Blog
Twitter (etc):
@elra_desmond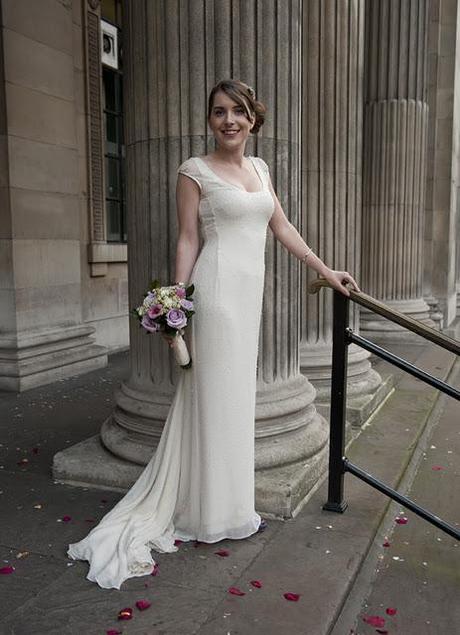 Advice to a bride when going to her first flower consultation: 
If you don't know what you want, when in doubt go with white and green.

 

It's a classic style – can be made modern, vintage, country, anything you like – and it goes with absolutely ANY other theme scheme.
Your most memorable wedding: 
My last wedding was pretty memorable.

 

It was for a friend of mine from school, so I was doubly excited.

 

I was making hydrangea wands for the flowergirls and the leaves started wilting in the unexpected heat!

 

I started panicking but I'd never met a more calm bride in my life.

 

It was such a fun and funny morning.

 

I hadn't laughed that much in ages – very happy memories.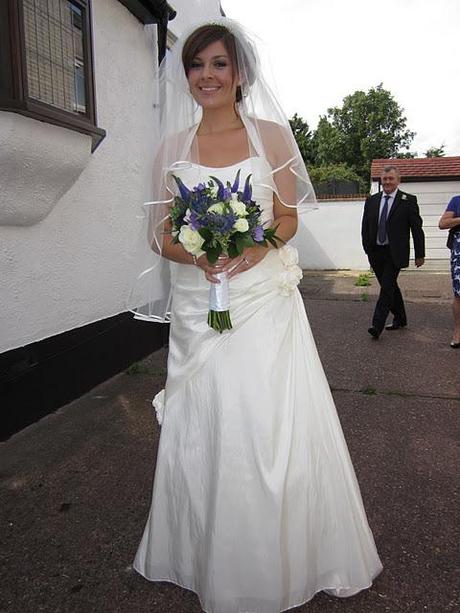 What flowers did you or would you have at your own wedding?
Not there yet!

 

I've thought about this so many times, but there are so many things I'd want to do, I have no idea how I'd decide.

 

I'll probably end up just going to the wholesalers on the morning of the wedding, seeing what looks nice and knocking something out.

 

I was particularly inspired by blogger Sally Page's bouquet. She and her husband live in Dorset but were marrying in Durham.

 

On the drive up, they stopped at all her favorite flower shops and picked up some flowers at each and at least one flower from every shop went into her bouquet.
What is your favorite flower? 
Arum lilies – the REALLY big ones!

 

Fell in love with them aged 12 when Blue Peter present Katy Hill had them in her wedding bouquet.

 

I'd never seen such a striking flower.

 

I've been in love ever since.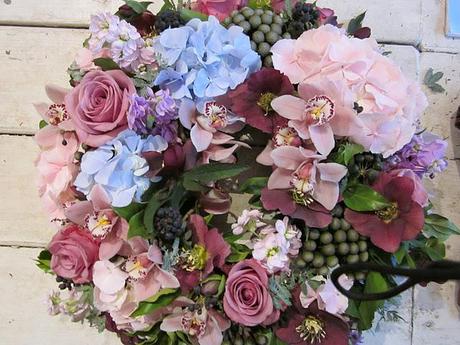 Favourite Colours:

  
Manchester
United red and ruby red.
Favourite Film: 
'
Shakespeare In Love'
Favourite Song:

  
'There Were Roses' by Cara Dillon
Favourite Month:

  
April.

 

Would be my month of choice to marry in because flowers are definitely at their best in spring and the weather is some of the best the UK has to offer.

 

Plus it's my daddy's birthday in April.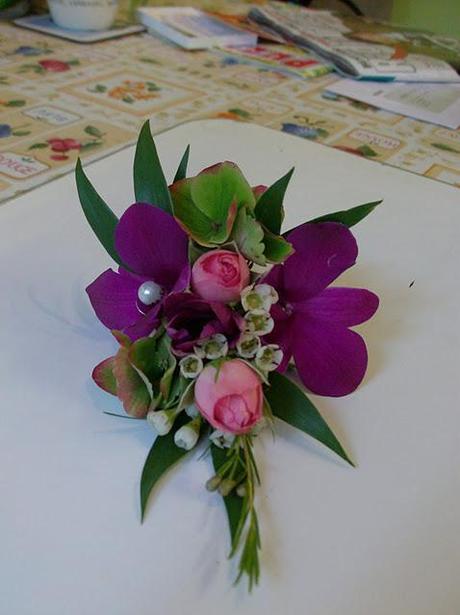 Favourite Drink:

  
Orange
juice and lemonade no ice.

 

My friends tease me relentlessly about this but a curry just wouldn't be the same without one.
Favourite Food:

  
Ooh tough one.

 

It's a MASSIVE toss up between chocolate with raspberries dessert, caramelised onions or pizza.
Favourite Word: 
Love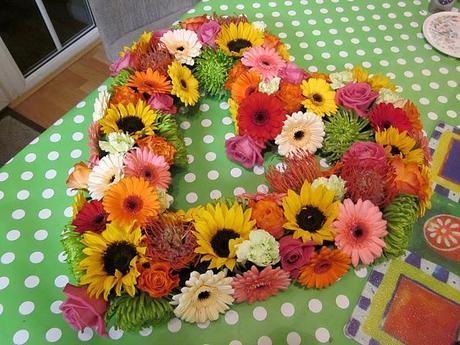 Favourite Perfume: 
Freesias and apples
Favourite Book: 
Gone With The Wind by Margaret Mitchell.

 

I finished reading it last year and it was nothing like what I'd imagined it to be.

 

A complete surprise and a big lesson in American history.
Favourite Quote from a Film:

  
"The show must... you know..."  "Go on!" – Shakespeare In Love