Let's face it.  While the bride is the star of the show, it's the flower girl who is the scene stealer.  After all, girls will be girls.  Flower girls are darling, they bring an innocence to the ceremony.  There are so many on-line sources for dresses for them that it is almost too hard to pick just one.  I found some really adorable ones for our 2011 starlets.  But before we get to that, take a look at these cuties:
I'm still laughing at this next one. It took a few seconds for me to realize what they had done:
You can practice all you want, but flower girls have their own way of doing things:
Flower girls aren't limited to wearing white.  They can wear a contrasting color to the bridesmaids, or the same color as the bridesmaids.  Here are a few examples that won't break the bank.  All of these are under $75!  The first one is from The Wooden Soldier: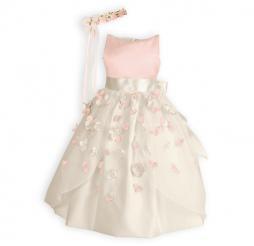 I found lots of beautiful, inexpensive dresses at
Pink Princess
:




A flower girl's dress doesn't have to be a solid color.  Plaids and prints are very sweet and pretty, particularly for an outdoor wedding.  This one is from
Cutie Clothes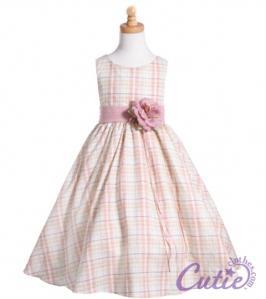 Which dress is your favorite?  Why?  Please share your funny flower girl story in the Comments below.
Advertisement