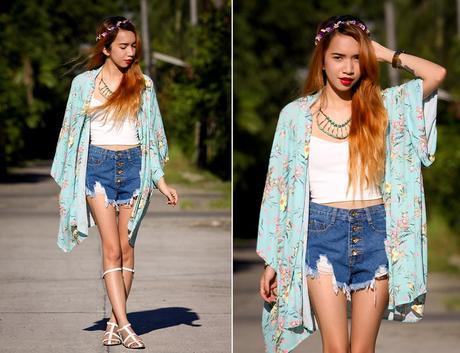 Look of the Day – Going oriental and floral with today's look! My creative juices have dried up (as if) and although I have been preaching about blogger responsibility in my last post, I won't prefer to post something that's done haphazardly.  Right? Right!
Oriental print kimono, Inlovewithfashion. Distressed denim shorts, OASAP. Watch, Parfois. Rings, Call It Spring. Flower crown, Little J Accessories. Bracelet, Li's Closet. Zandra gladiator flats, Vaintage.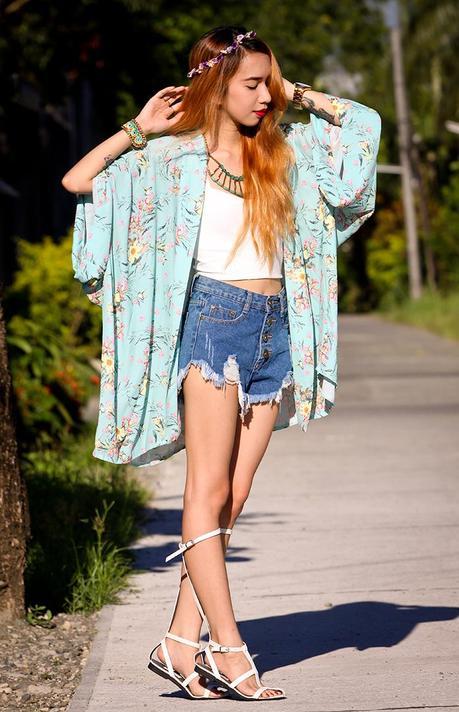 I've abused this pair of shorts and I can't seem to stop wearing them. They're the only ones that fit me at this moment. To address that, I've gotten them in white and black too! There goes my "if it fits, buy it in all colors" mantra again. I hope the parcel arrives soon!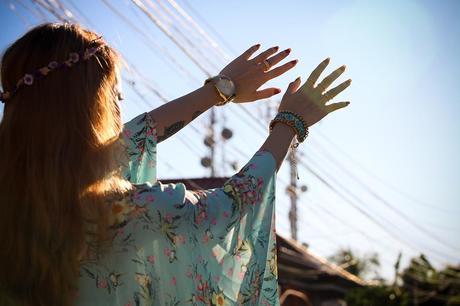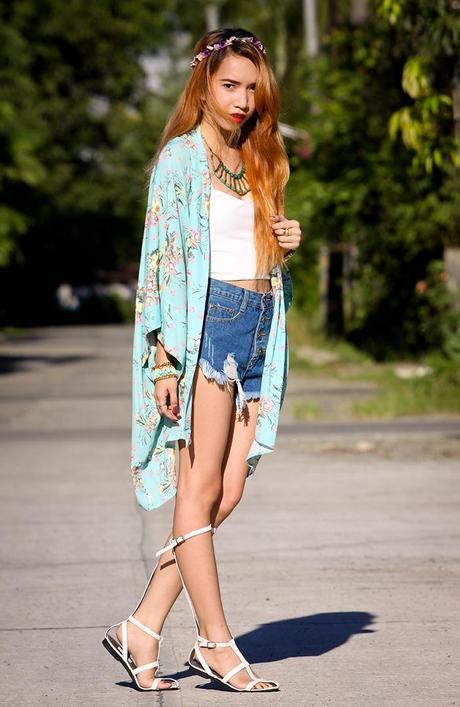 This ensemble reminded me so much of what Mayo Wo or Jennifer Wang would wear. It screams Asian, sort of. What do you think?
I love florals and when it comes to kimonos, dresses, or playsuits, Inlovewithfashion makes them in the best quality.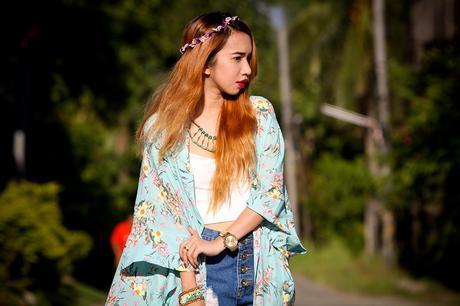 With the humid weather reaching up to 34°C, I think it is apt to wear light-colored everything. I guess it did help albeit all the hair sticking onto my sweating forehead. Booo!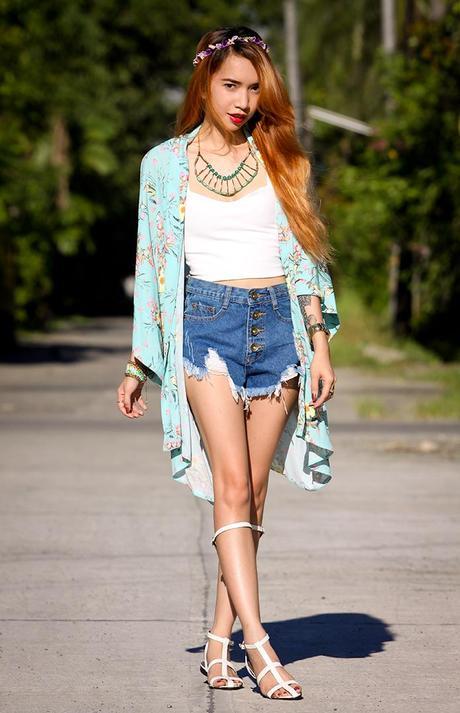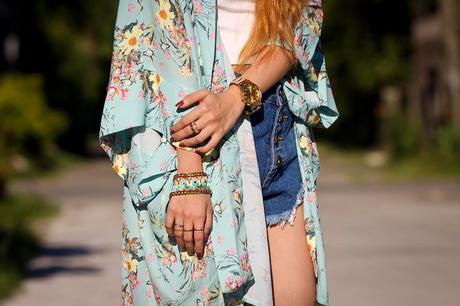 Procrastination aside, I have finished quite an output as manifested by this photo-heavy post. Don't believe me? See the rest of the bunch below: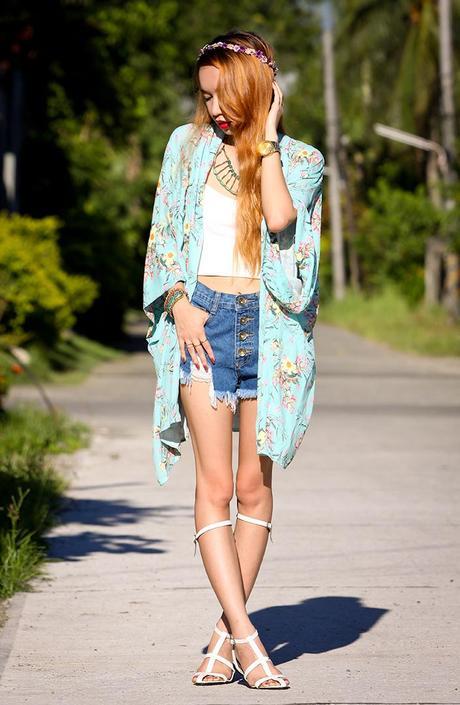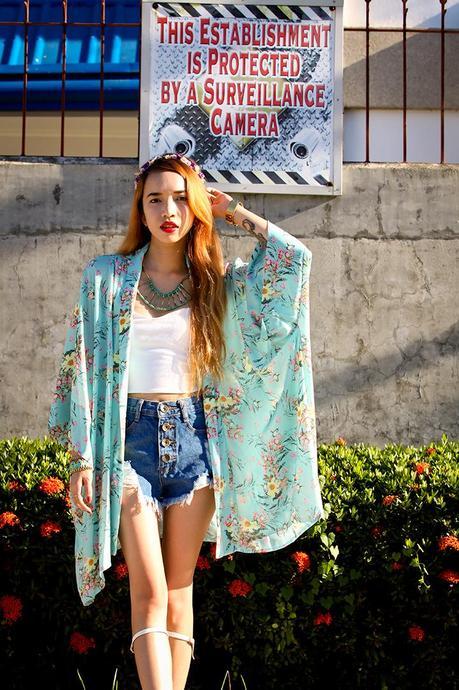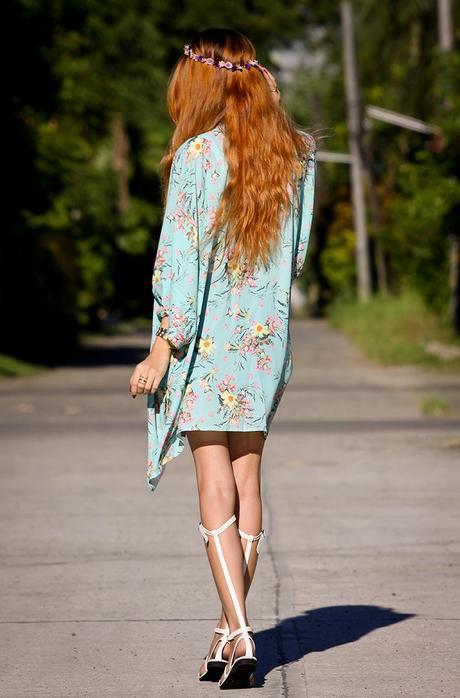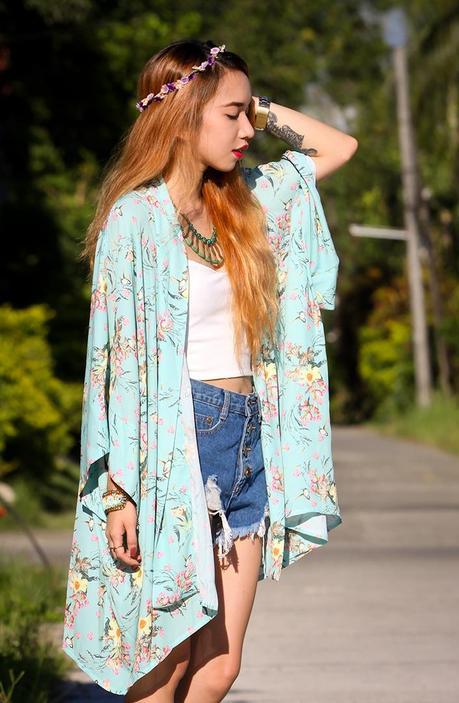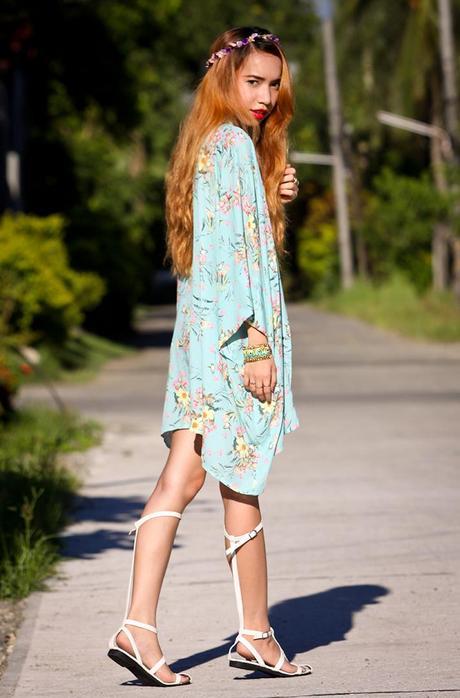 A bit too much, eh?!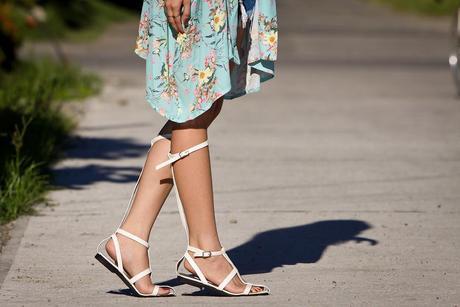 Aren't you glad—iator flats?! Why not make this pair your summer staple?!
Stay wicked!