So, last night we had an opportunity to catch Big Machine Recording Artists and Cruise Hit Makers Florida Georgia Line perform at a smaller venue in Canada's largest city for a CMT Canada One Night Stand to air on CMT Canada sometime in November.    I have to say, there aint't nothing like seeing a HUGE band like FGL in such an intimate setting.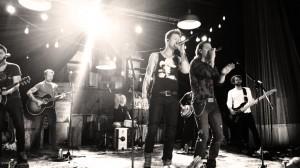 Brian Kelley & Tyler Hubbard of Florida Georgia Line
Now, this intimate setting of the CMT One Night Stand had 400 people singing at the top of their lungs for the entire set which sent goosebumps throughout the audience. But it was the recent hit Dirt that really struck a cord with the crowd and band.   This wasn't the full production that you see at all the stadium or arena shows, it was more a stripped down, guys playing in someones garage or basement type feel. Not sure how many people have 40 ft ceiling and a spectacular set design at their place but damn this was a heck of a show.  After the performance the boys (Tyler Hubbard & Brian Kelley) hung out for 20 min signing autographs and answering a few questions.  Florida Georgia Line is a band NOT to be missed.  This being my 2nd time seeing the band this year I can honestly say the high octane, pedal to the floor show these guys put on is one you won't forget or want to miss on CMT Canada.
FGL will hit the road next year on their fist Headlining tour with Thomas Rhett (Personal Favorite) & Frankie Ballard.  Making stops in Ottawa, Ontario on Feb 19th at The Canadian Tire Center and Feb 20th in a bit smaller venue just down the 401 in Kingston, Ontario at the Rogers K-ROCK Center.   It was also announced earlier in the day that they will be one of the headlining acts at Boots And Hearts Country Music Festival which is Canada's largest camping / concert event on August 6th-9th held just outside Toronto.
Boots & Hearts after only 3 years has become thee go to Country Music event in Canada.  www.bootsandhearts.com
We are also happy to announce we have a copy of the Florida Georgia Lines latest release #anythinggoes which is now available on itunes, Google Store or any other music retailer.  So in order to win this copy you will need to Follow and Tweet us at @SoundCheckBlog what your favorite Florida Georgia Line song is and you could win your own copy of this amazing new release.
Big Thanks to @BMLGCanada @Country_Voice, @UniversalMusicC & @CMTCanada for bringing the boys up for such an amazing event.
Looking forward to @BootsandHearts
Corey Kelly  – @CoreyKelly76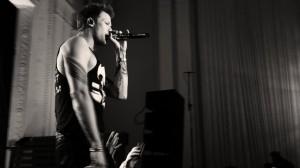 Brian Kelley of Florida Georgia Line – CMT One Night Stand Photo Credit: Corey Kelly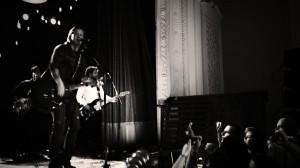 Tyler Hubbard – Florida Georgia Line – Toronto – CMT One Night Stand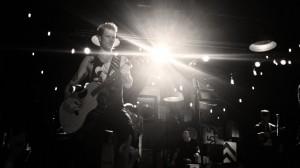 Brian Kelley – Florida Georgia Line – CMT One Night Stand                 Photo Credit: Corey Kelly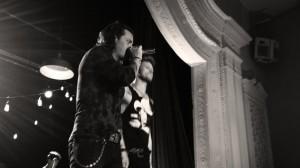 Tyler Hubbard & Brian Kelley – Florida Georgia Line In Toronto – CMT One Night Stand